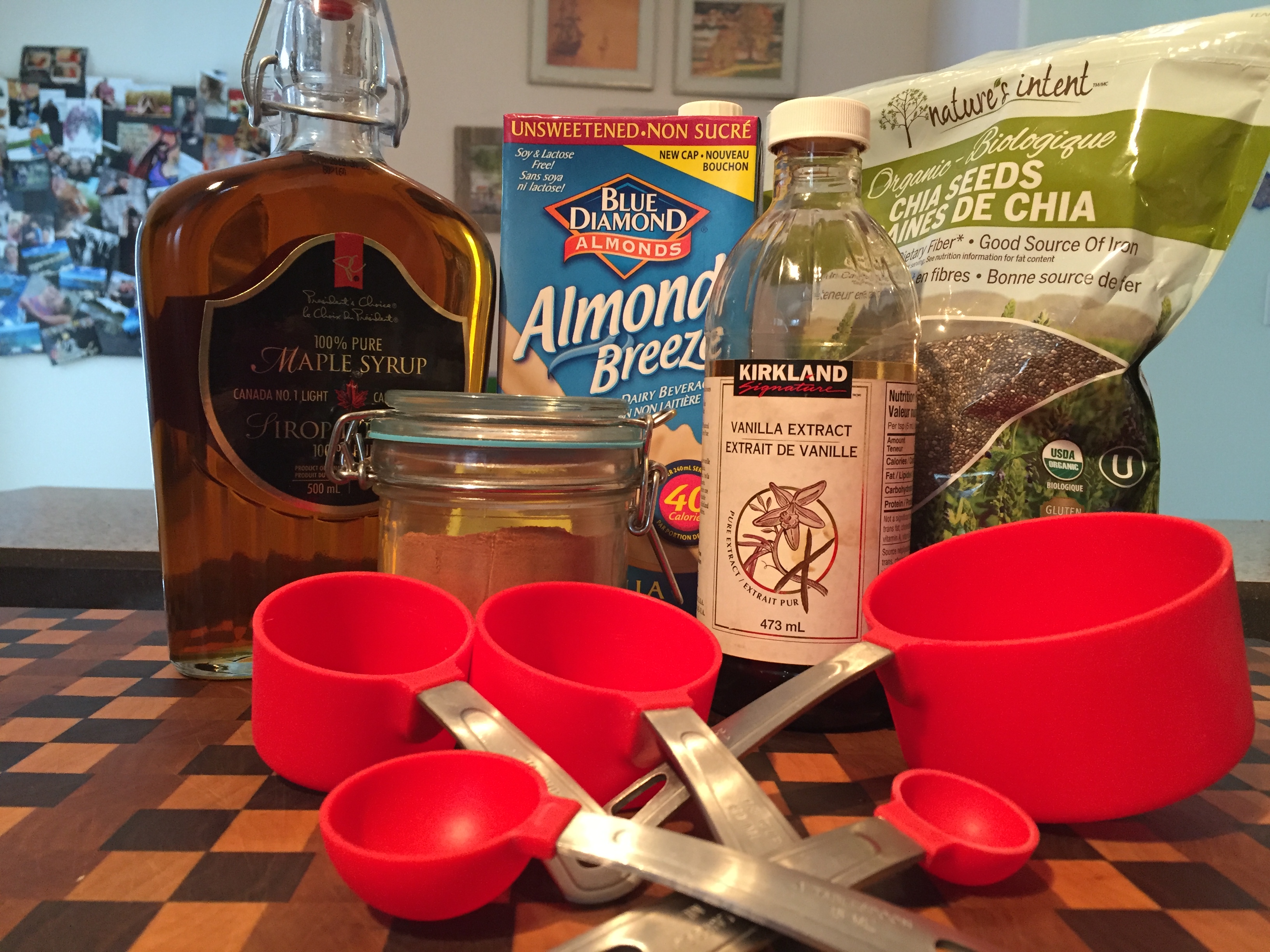 It's almost Spring! This winter has been very mild compared to last year, but I am ready for the warm weather and the longer days. I've been trying to eat healthier and exercise more and I'm very happy with the changes I see in my mood and body. I have started eating bread and pasta again but I still try to eat as little as I can of them and try to eat the healthier types. That reminds me I have an amazing bread recipe if you have a bread maker. I posted it on the Phoodographs Facebook page and i'll post it here next time I make bread!
I am always looking for for healthy recipes especially for breakfast, the most import and one of my top three favorite meals of the day! A coworker/friend of mine lend me a cookbook a few weeks ago and there were many healthy recipes I wanted to try. It looks like an awesome book and I think I need to add it to my collection!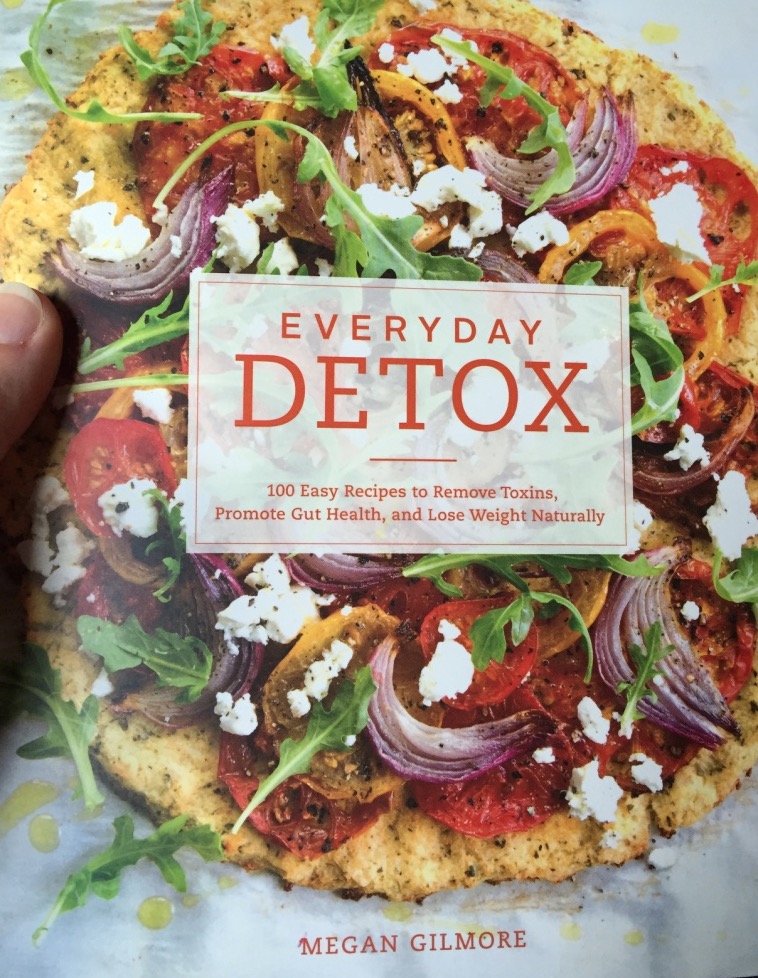 I found a recipe for Chia pudding and I decided to try it: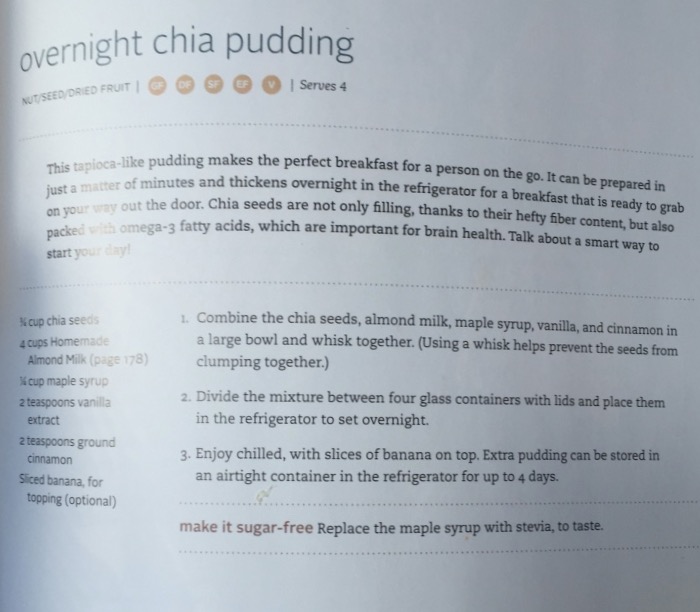 Ingredients:
1/4 cup chia seeds
3 cups almond milk (I used store bough almond milk) You can also use coconut, rice or cow milk if you are allergic to nuts
1/4 cup maple syrup
2 teaspoons of vanilla extract
2 teaspoons of ground cinnamon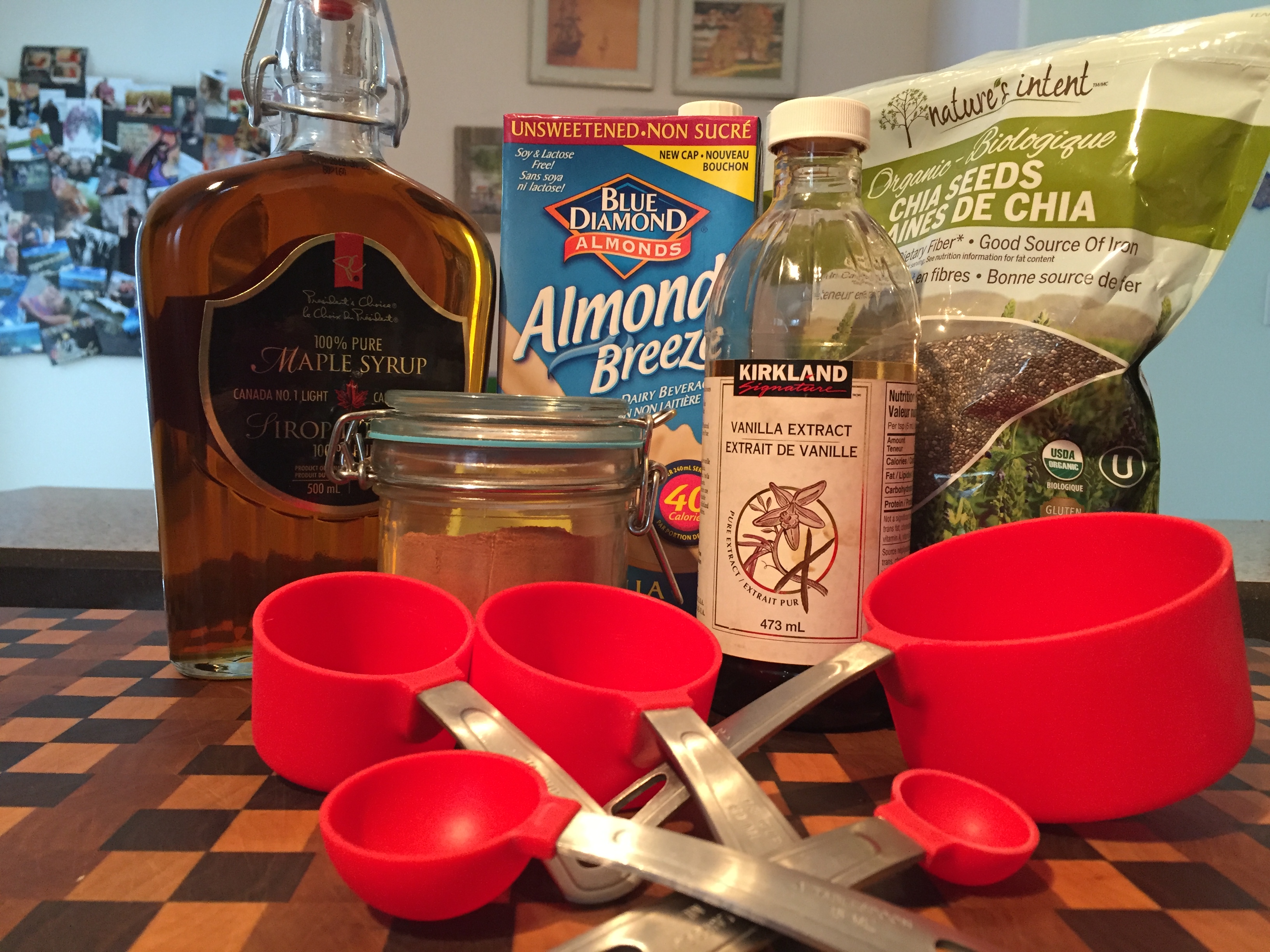 Mix all the ingredients and pour the mixture in divide into glass containers with lids.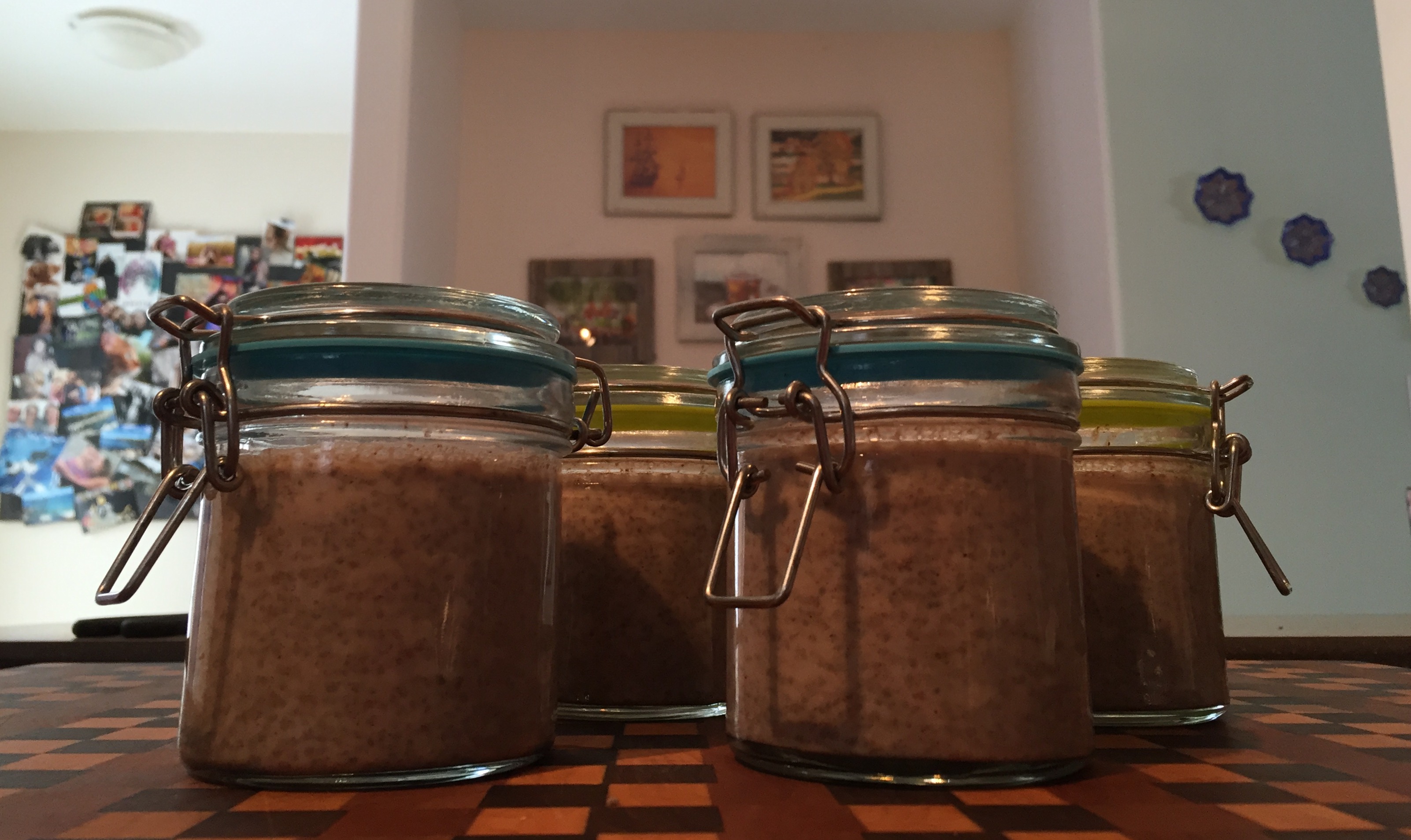 Close lids …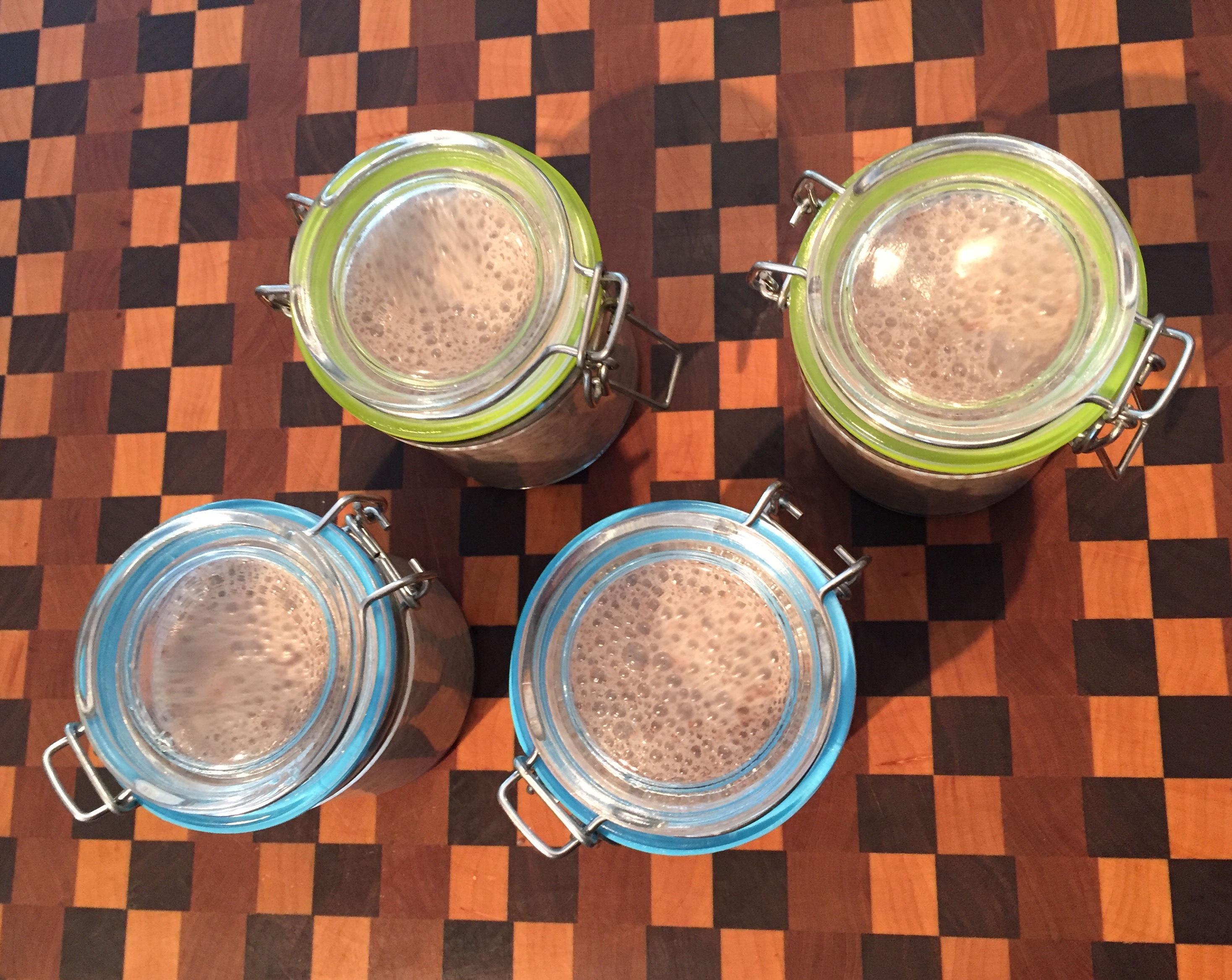 Chill in the fridge overnight and the next day you have the most amazing breakfast ever!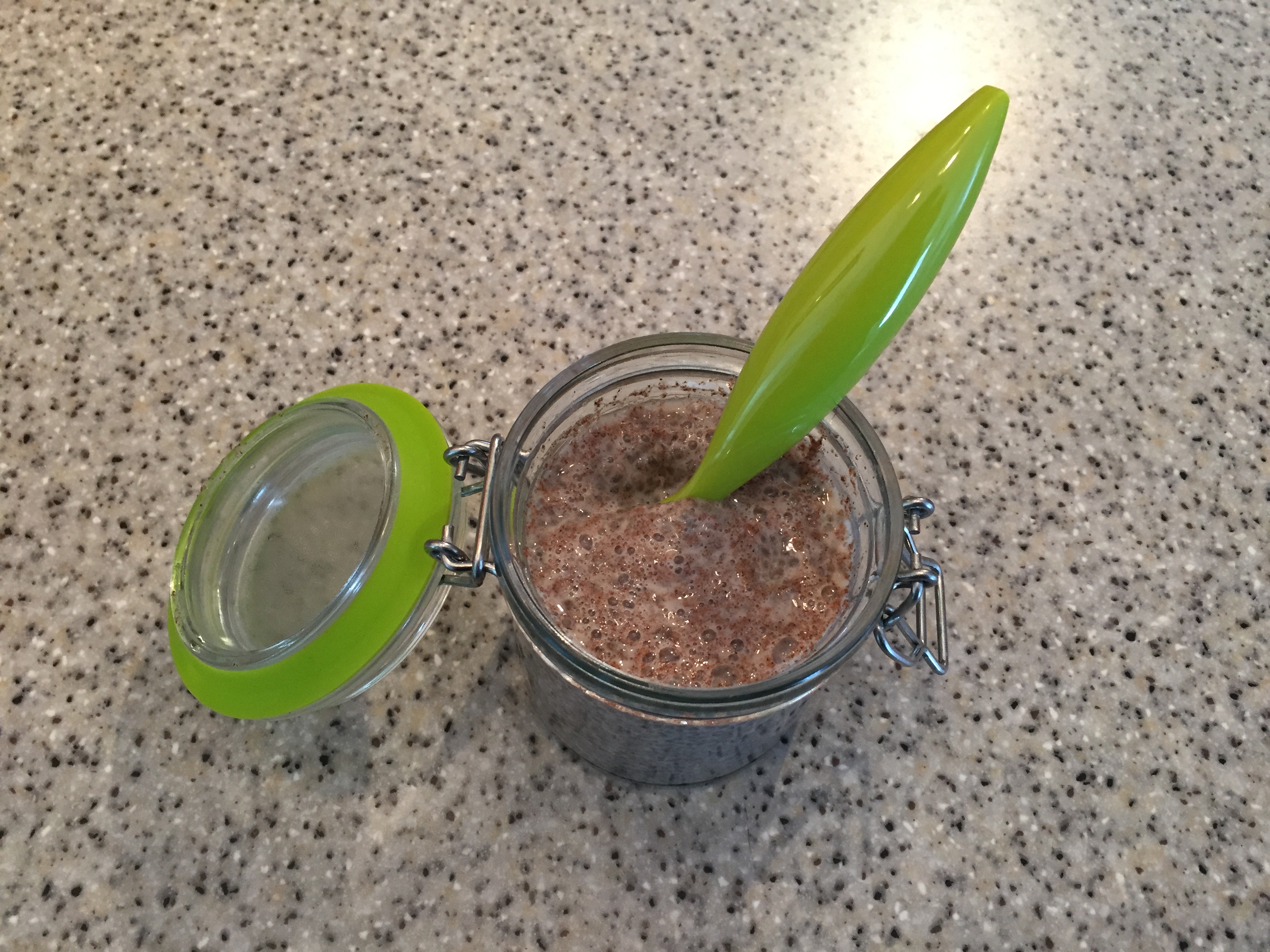 The texture was a bit weird at first but I really liked it! Healthy, delicious and easy to make.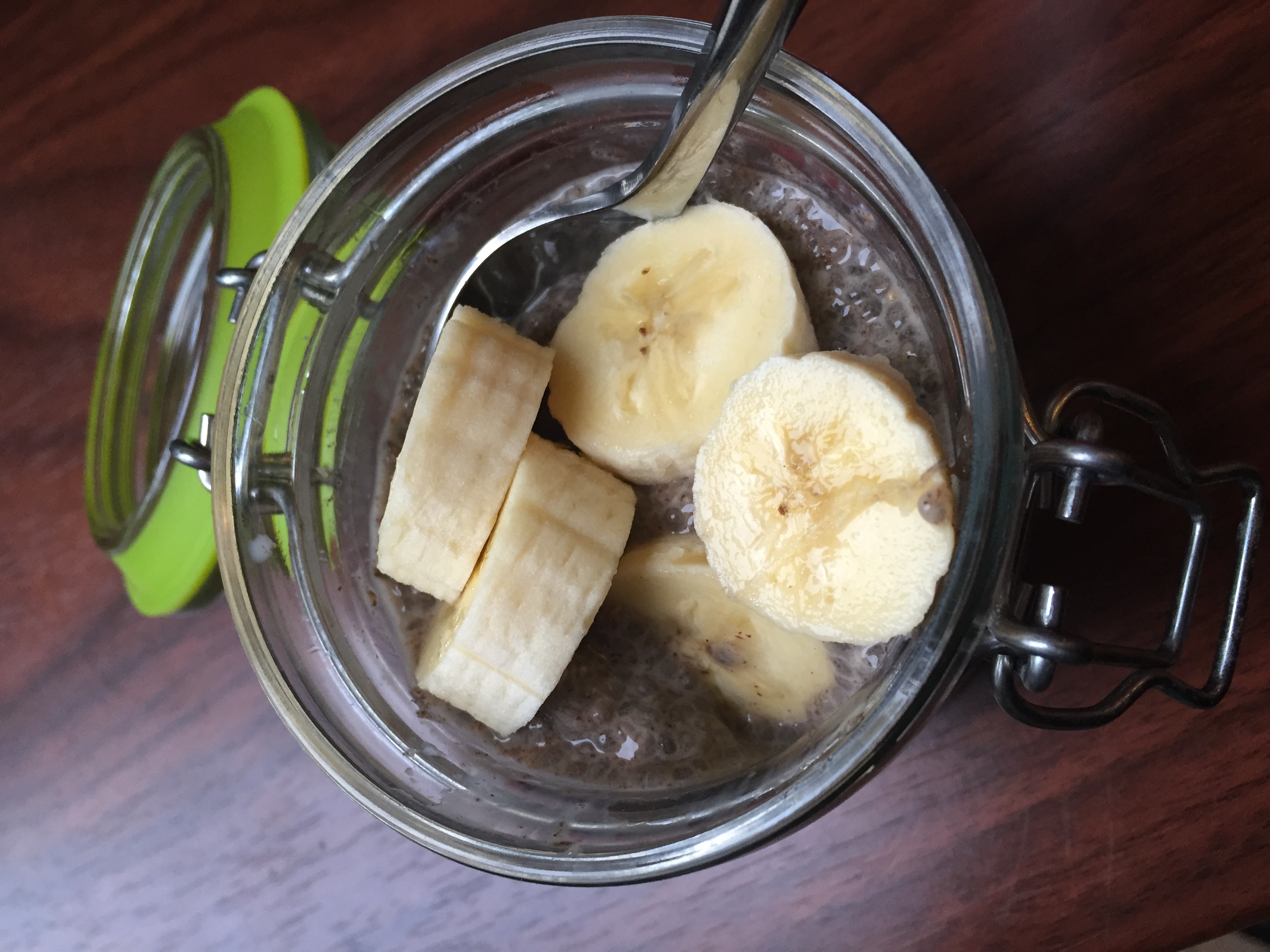 I made this on Sunday and I had breakfast for most of the week. Top with banana slices or berries or nuts.
I highly recommend this recipe! Try it and let me know what you think.
Cheers!
Like Phoodographs on Facebook! Click here!