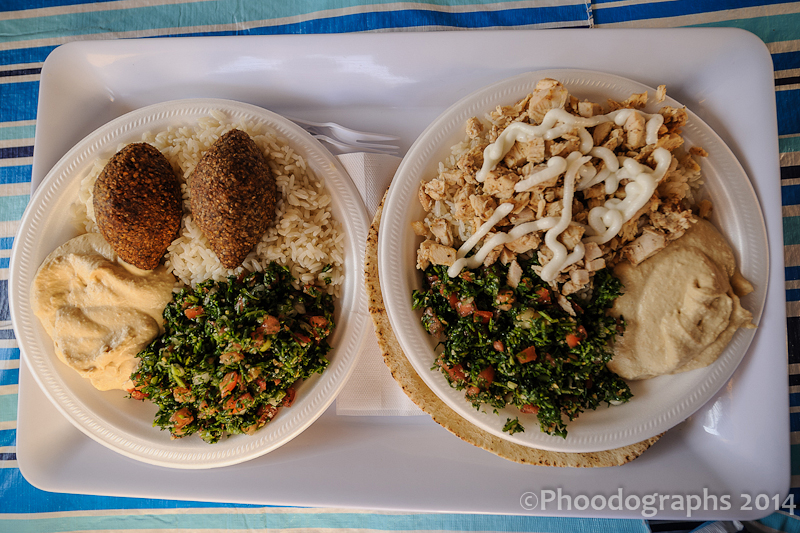 Phoodographs joined the Halifax Food Bloggers last week so I am now one of the members and extremely excited about it. This was how I found out about the Lebanese Festival and got food vouchers to try some Lebanese food! I thought this was a great opportunity to take some photos and do a post.
The PR lady was kind enough to show us around and she gave us a special spot to take photos!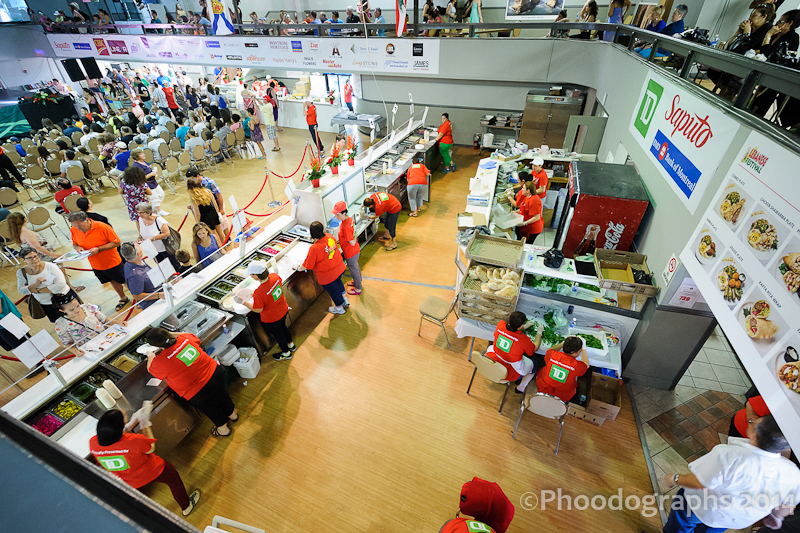 It was nice to see people from different cultures trying Middle Eastern food. This is why I love Canada! Well one of the reasons 🙂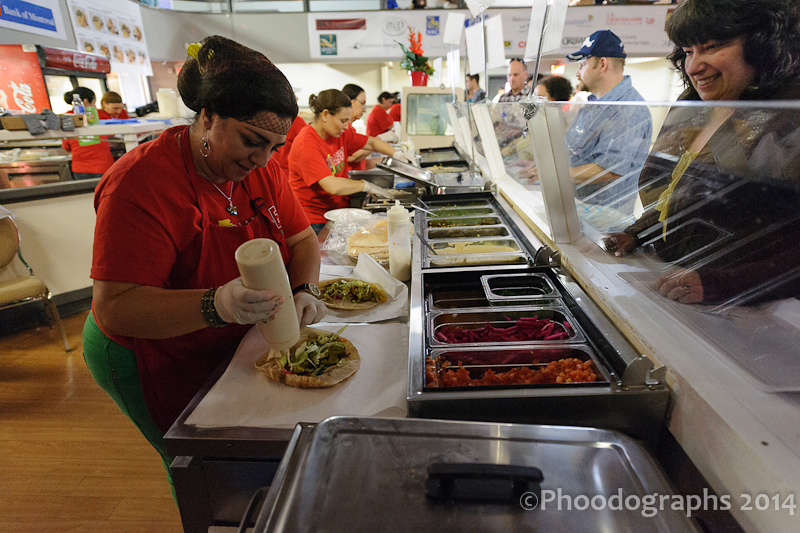 Me trying to decide what I want to eat, instead of taking photos!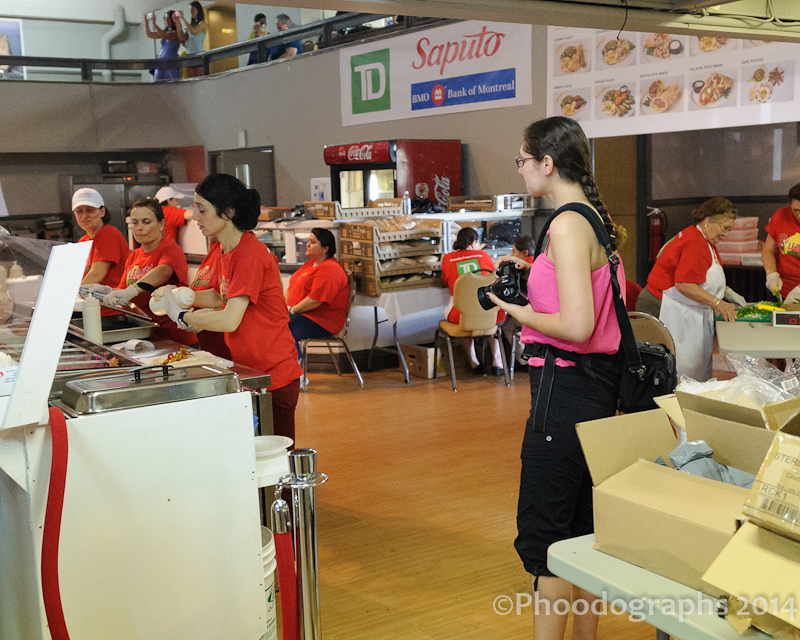 I'm glad Jeremy was there with me, he took some amazing photos! Check out his photography blog http://www.bugnoir.com/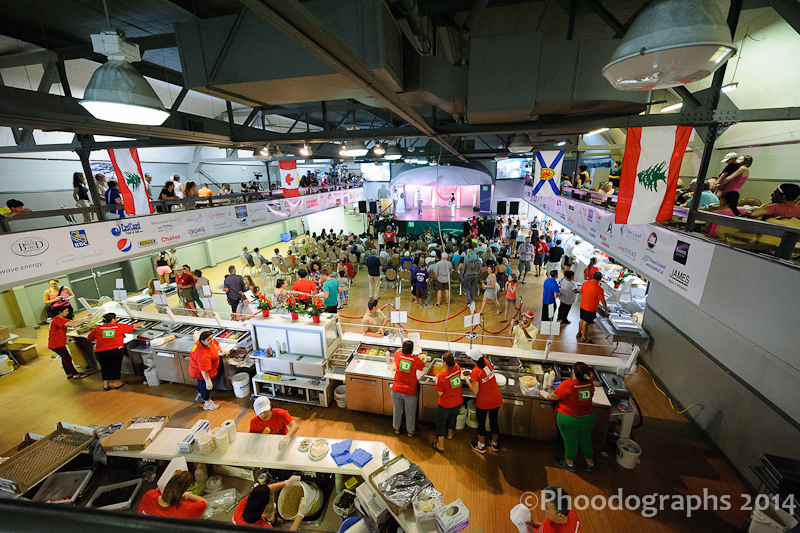 I thought this was a cool device to chop tomatoes!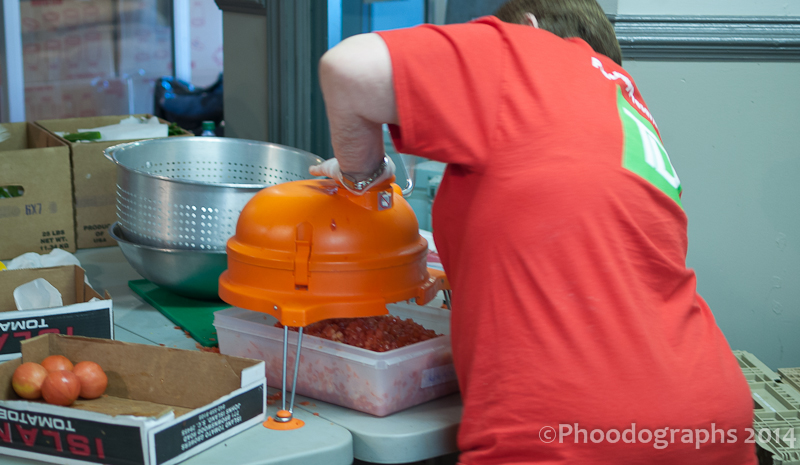 Some chopping was done by hand 🙂 Everyone in the kitchen was wearing gloves and hairnets.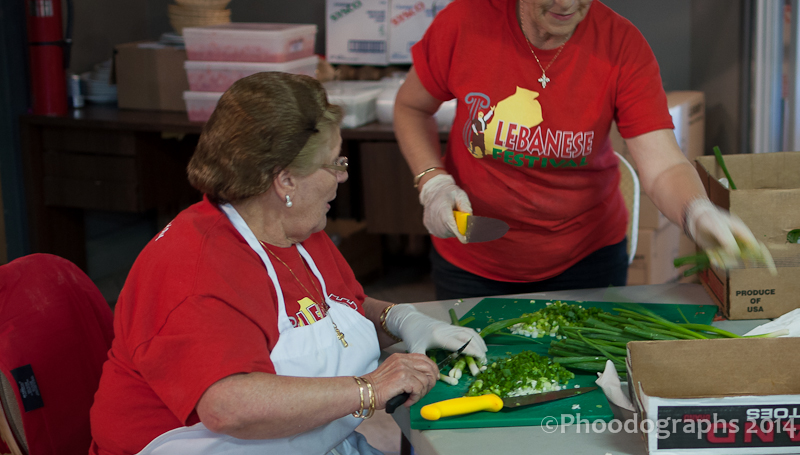 Chicken Shawarma, not my first choice but it looked very good.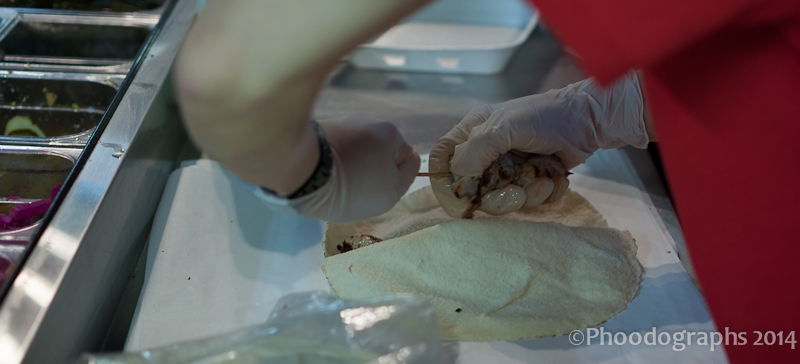 Lots of fresh veggies to chose from.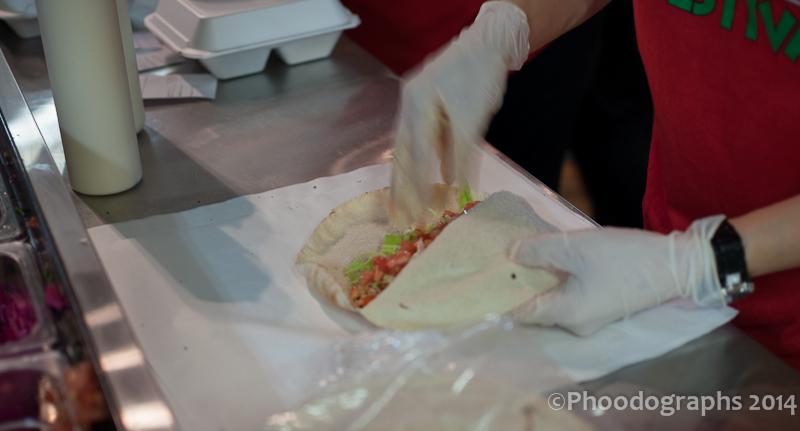 And pickles.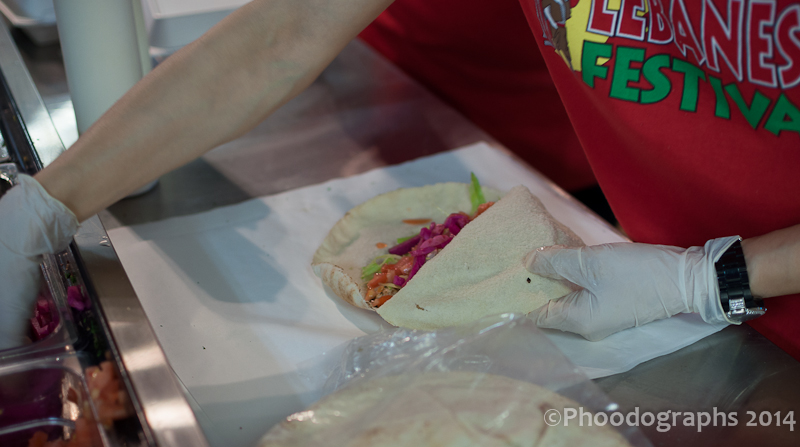 And of course the white sauce which I think was a Tzatziki Sauce.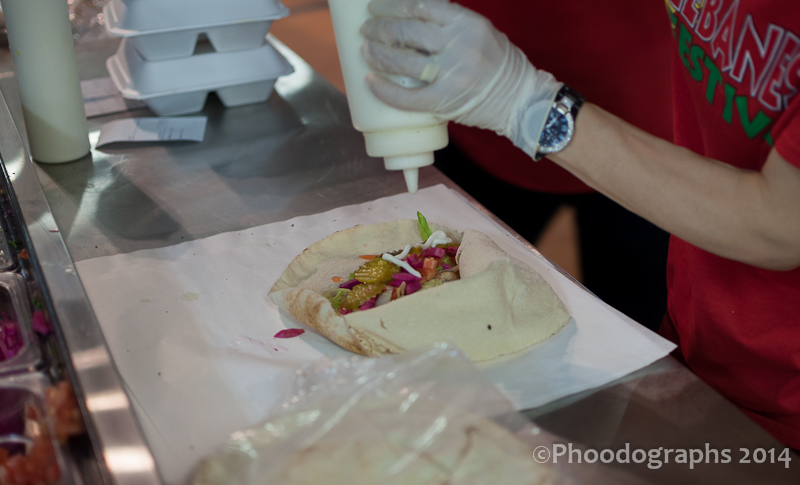 Yummy!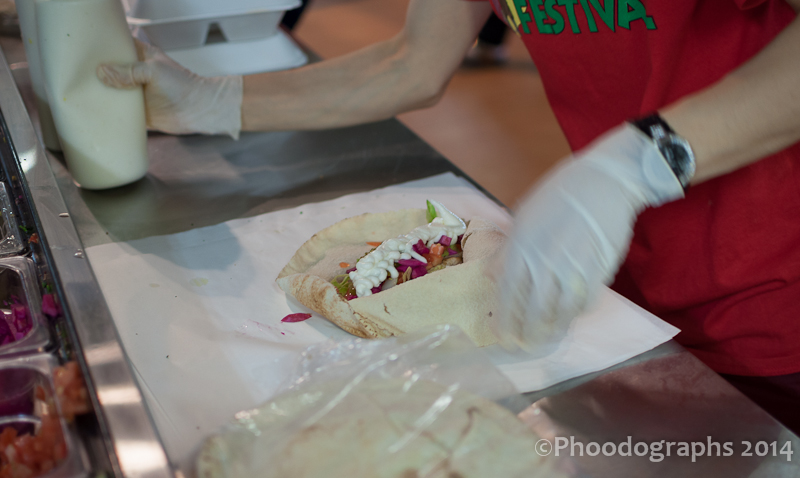 Tabblouleh (or tabouli) one of my favorite salads!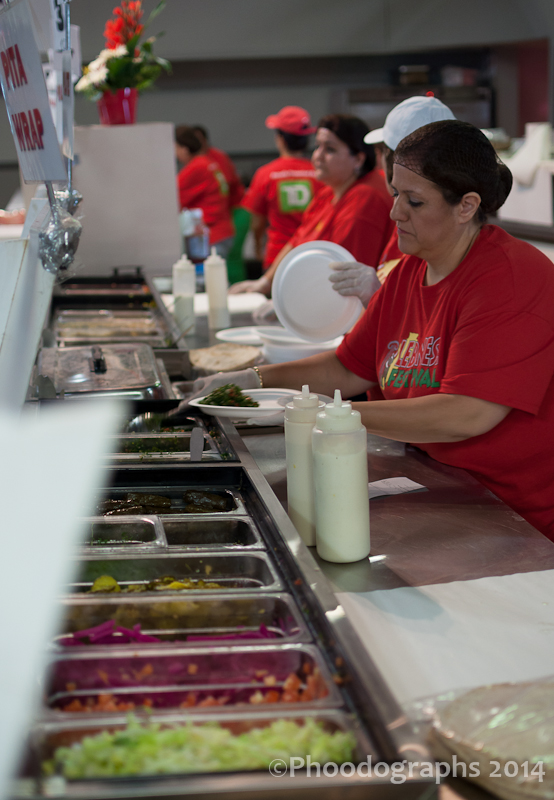 I couldn't decide between the Lamb Shawarma Plate, the Veggie Plate and the Kibbeh Plate. I picked the one I had never tried before, of course.
The Kibbeh Plate.
Very artistic.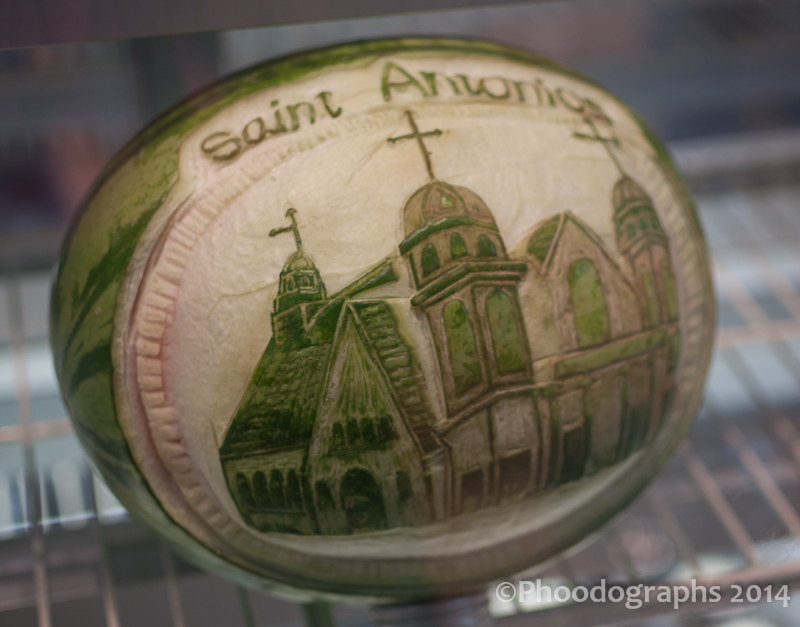 Jeremy got the chicken Shawarma plate. We both got Rice, Tabbouleh and Hummus on our plates. Speaking of Hummus, they were selling T-Shirts at the festival. There was one that said HUMMUS which I thought was funny, There was one that said Habibi, which in Arabic I believe means my love, I was never very good at Arabic but I remember this one 😉 I wanted to get one but there was a lineup and they were sold out and I had to wait for them to ship it to me, so I changed my mind. Maybe next year 🙂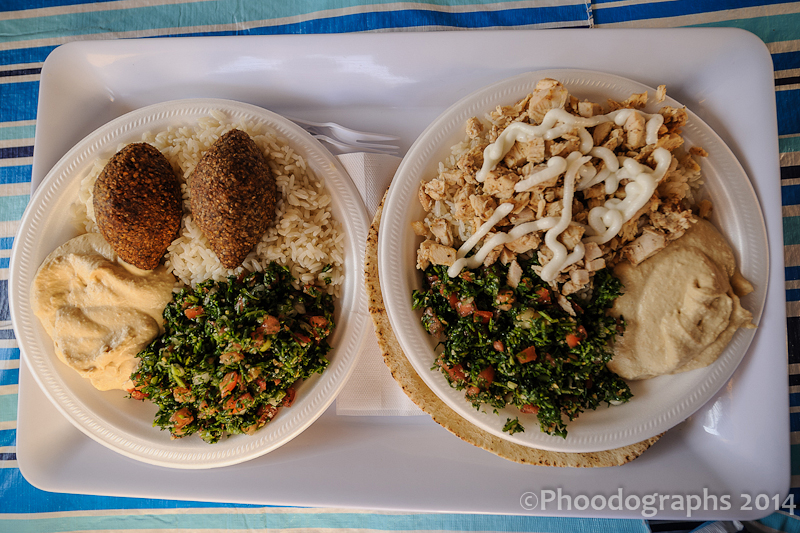 I was very excited about Kibbeh. I looked up the recipe when I got home and it turns out that it is a lot like the Persian Koofteh (which I will have to cook and post soon).
This recipe looked close enough to the one I had: http://mideastfood.about.com/od/beef/r/basickibbeh.htm with pine nuts in the middle.
Needless to say, It was delicious! I really liked the hummus it was not too garlicky.
There was a lot going on and lots of fun activities, so it was very busy. It was hard to find a place to sit and eat. Some nice people shared their table with us. They had TVs outside which was showing the Brazil vs Netherlands world cup game, hence no empty tables 😉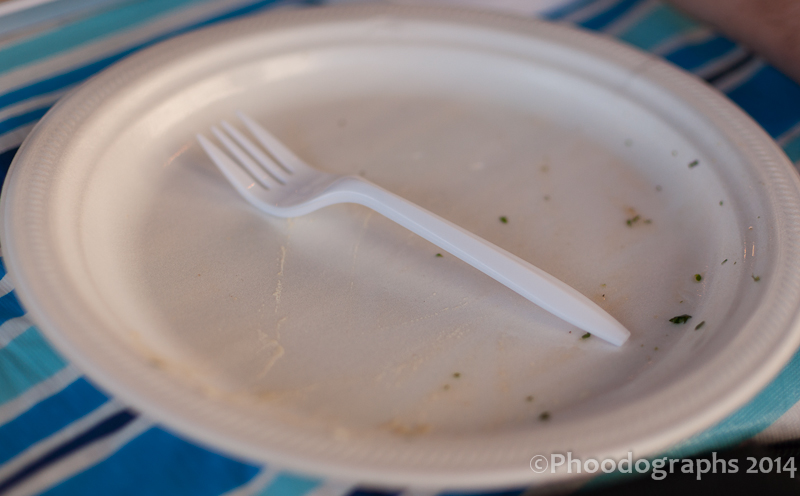 I was mostly interested in the food though …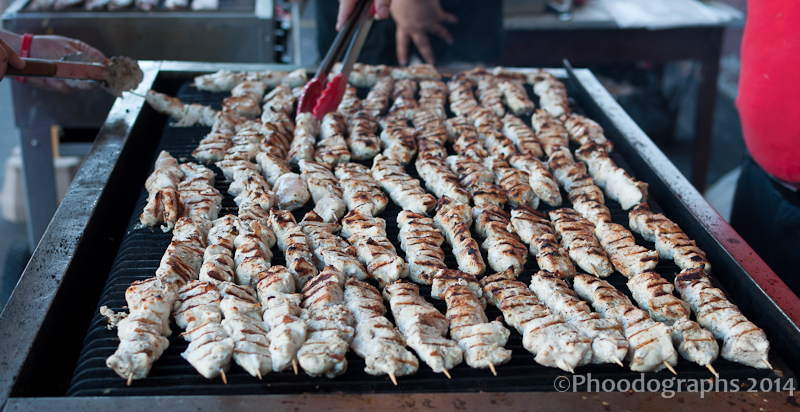 Smelled so good.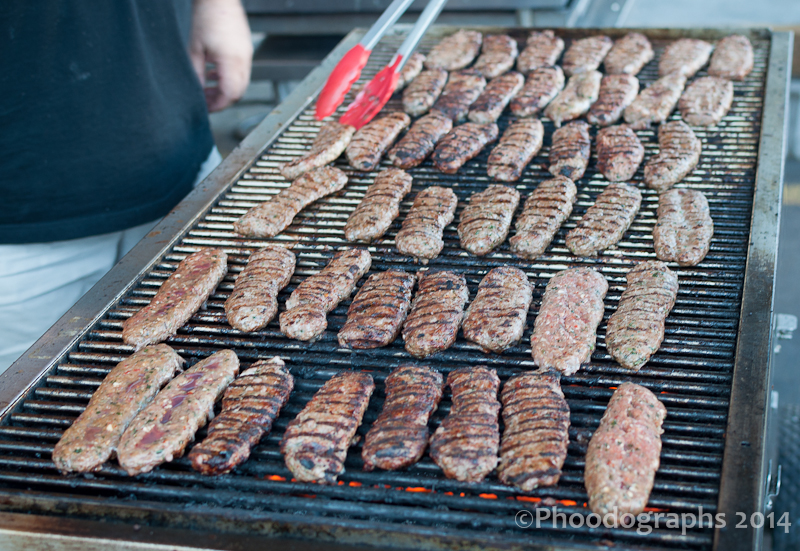 Then there was this! manakish (also known as manakeesh and manaqish; singular manousheh)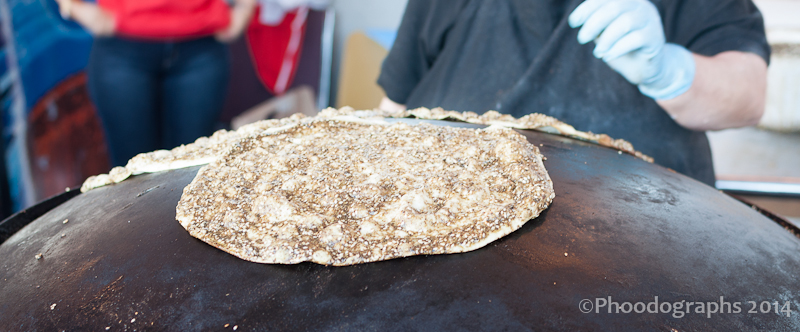 I don't eat bread but I had to try it and the lady who worked there was nice enough to tell me how it was made and where in Halifax, I could buy the mixed spices for it. The spice mix is called Zataar, a balanced mix of herbs and spices like thyme, oregano, sumac, and toasted sesame seeds. Lots of flavor!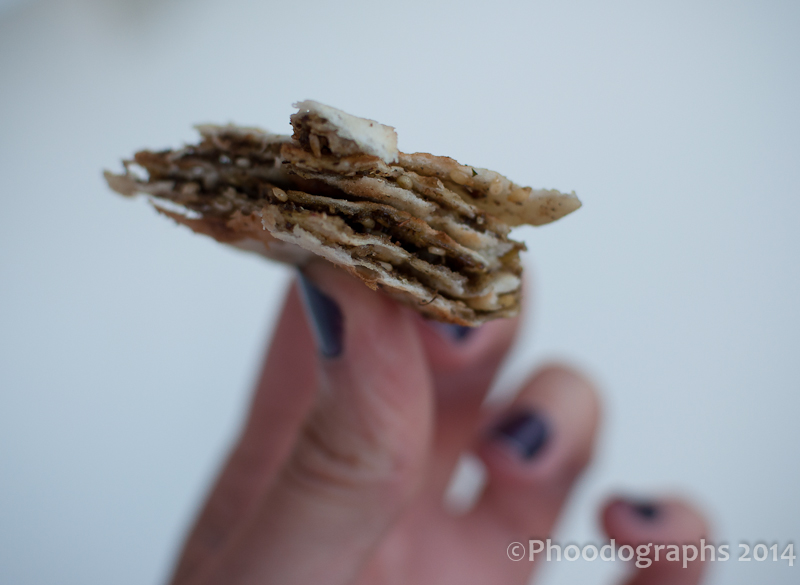 She was awesome!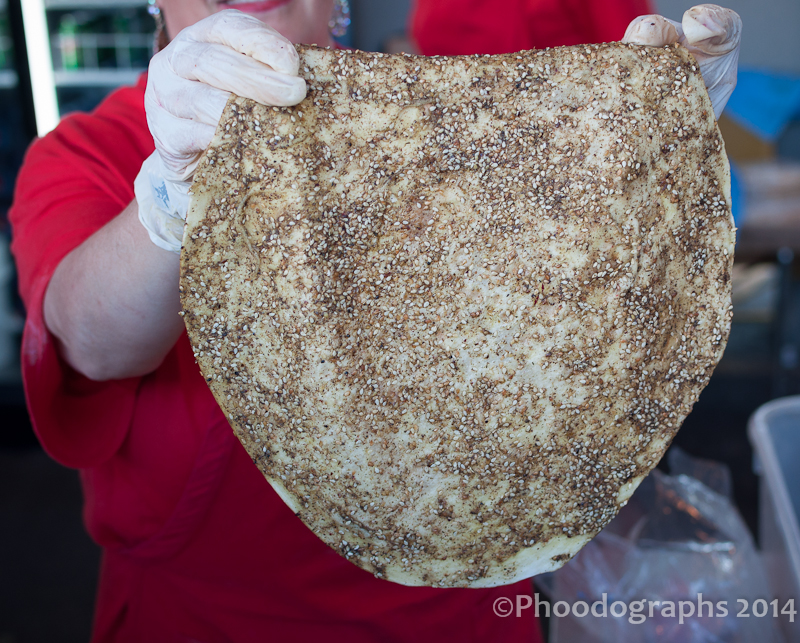 I found this recipe for it online if you want to try it at home! It looks very simple. She also told me that, you can just use regular pita bread which makes it even more simple! You just brush the bread with oil (she said any kind of oil but I imagine it would be perfect with olive oil) and spread the Zataar topping and lightly toast, because pita bread is already cooked, You just need to warm it up to bring out the flavor and smell of the herbs and spices.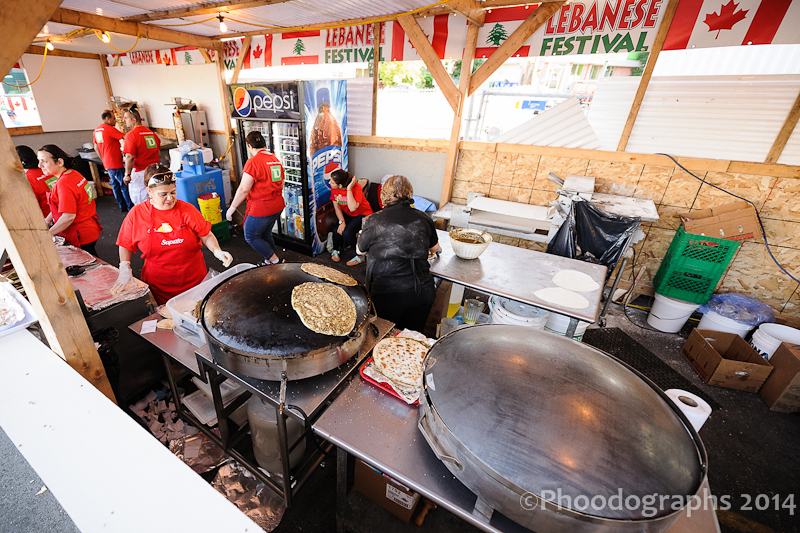 I think this was my favorite part of the festival!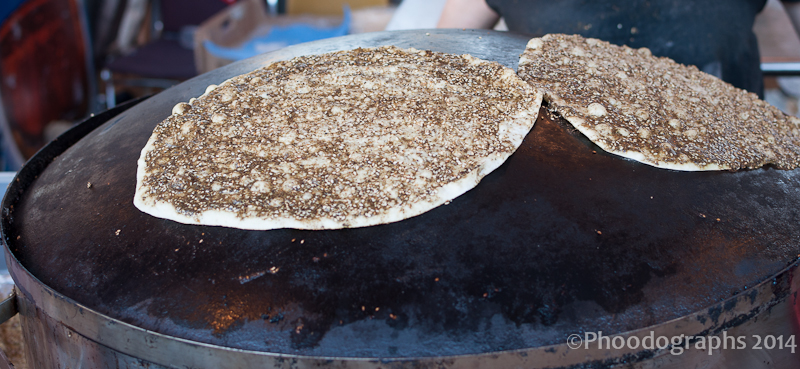 There was a wide variety of sweets to chose from for dessert. Most of them have nuts in them so if you are allergic to nuts you are out of luck.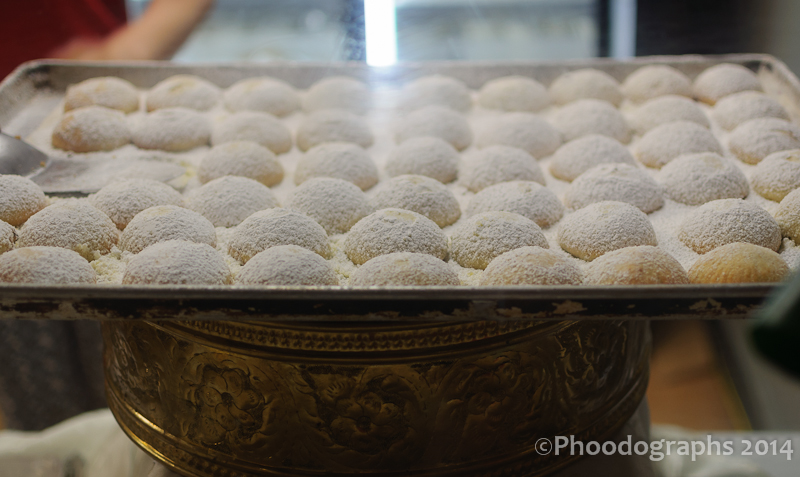 I had a hard time deciding which one to try so I went with the safe choice and picked Baklava, which is one of my favorite sweets! We were going over to a friend's house after the festival and I bought the Baklava to bring for them but I had a few in the car! Soooo good!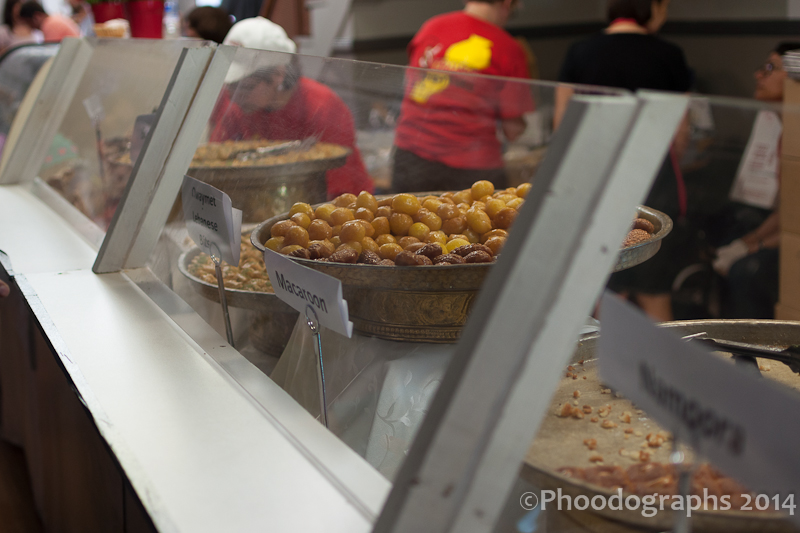 If you live in Halifax or you're ever visiting Halifax in July, I recommend you checkout the Lebanese Festival and try the yummy food.
https://www.facebook.com/LebaneseFestivalHalifax
Cheers!