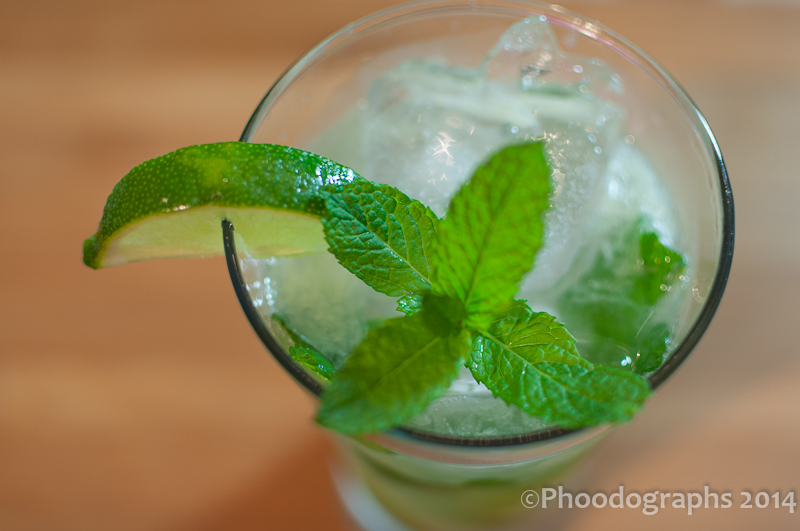 Mojito is a cocktail that consists of five ingredients: white rum, sugar (traditionally sugar cane juice), lime juice, sparkling water, and mint. Mojito translates to "Something a little wet". I know all this because while Tim and I were busy making the Mojitos, Jeremy was reading Mojito Wikipedia. Well to be honest Tim was making them, I was mostly drinking them and taking photos of course!
All of this started when Jeremy discovered a secret stash of mint plants beside our house. Score!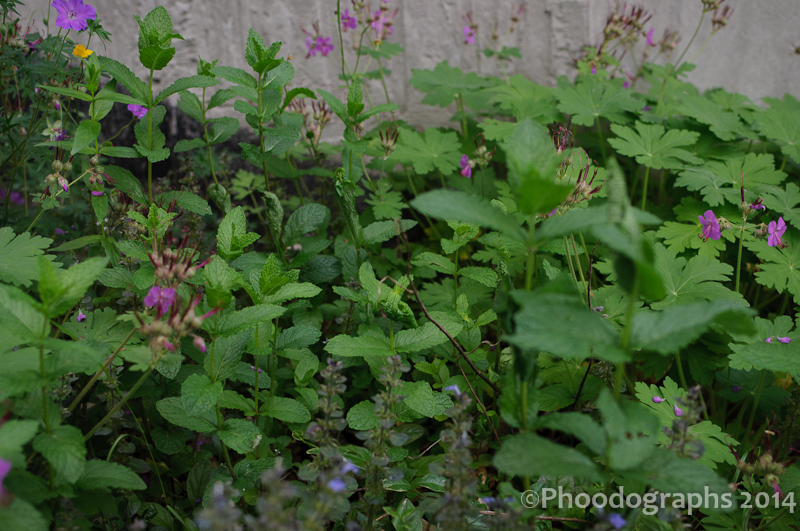 So I decided to make some Mojitos!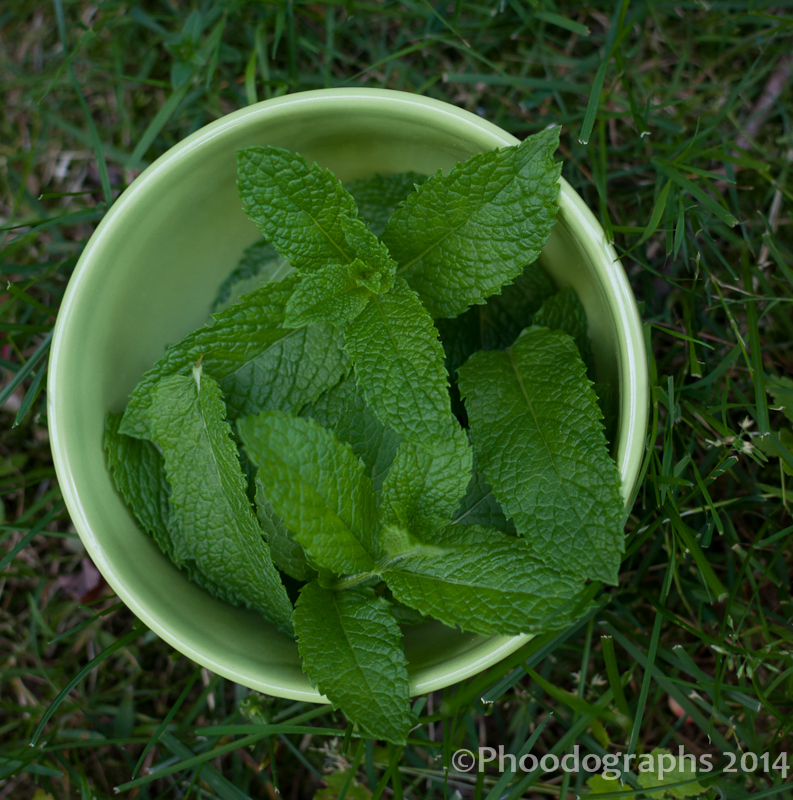 Ingredients (for one glass):
One shot of white Rum
1 lime (You can also use lime juice but it's not the same)
1 (or 1.5 or 2) teaspoons of sugar (I didn't have cane sugar)
Ice cubes (or crushed ice) to fill the glass
4-5 mint leaves (more for garnish)
Sparkling water (to fill the glass)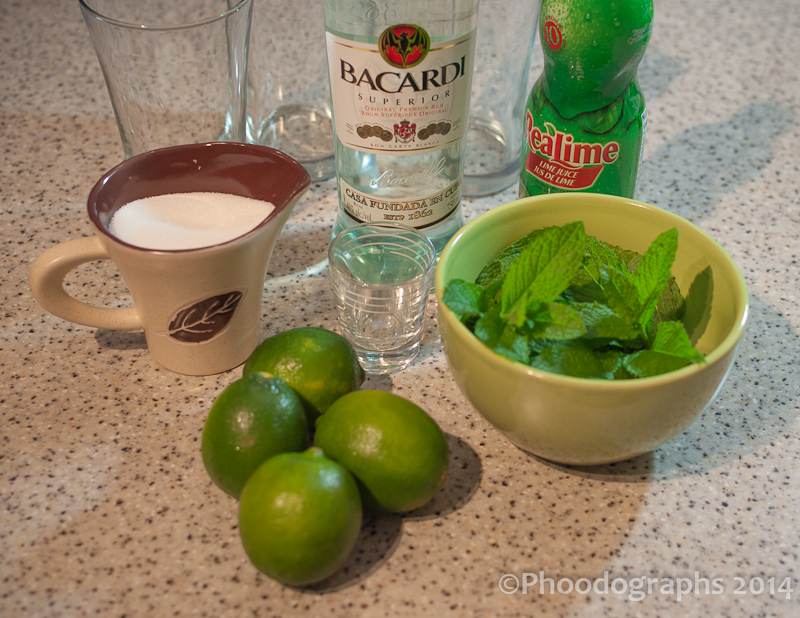 Lucy and Maloos love it when we go to the liquor store. They love playing with the paper bags.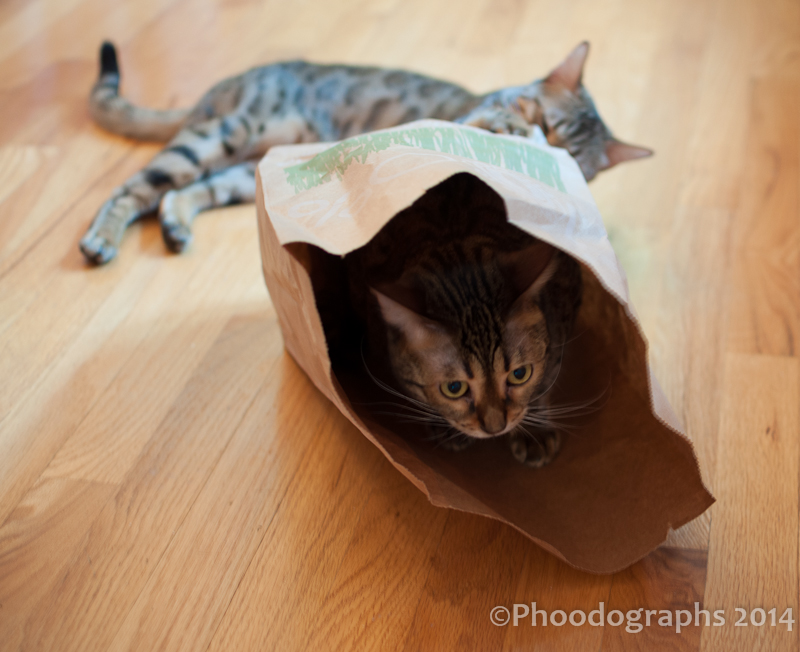 Wash the mint leaves and the limes.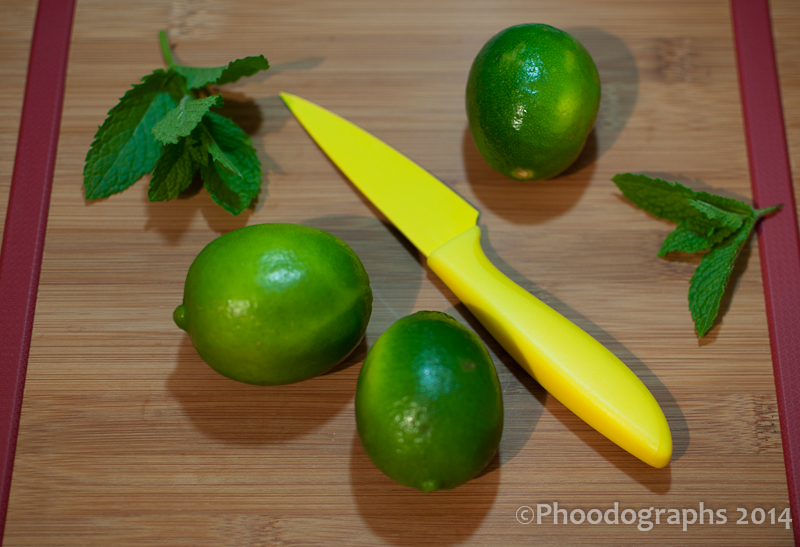 Cut the limes into wedges.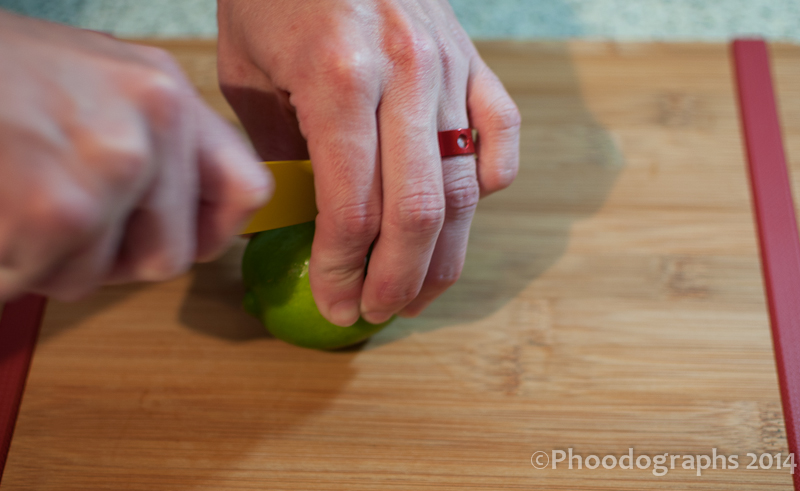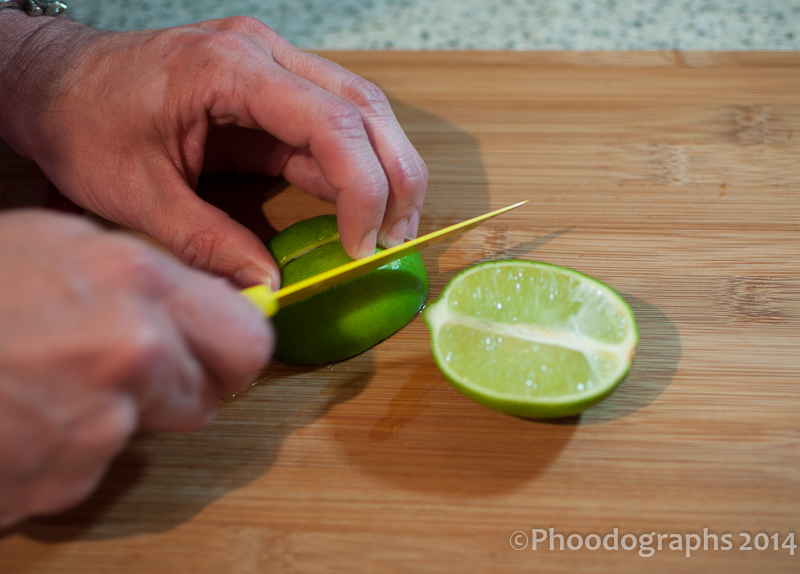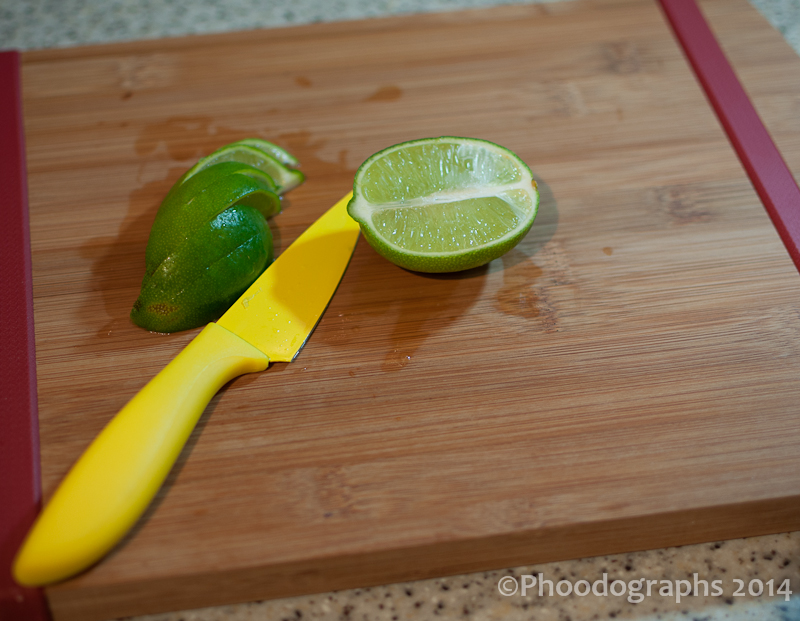 Sugar and lime in the glass.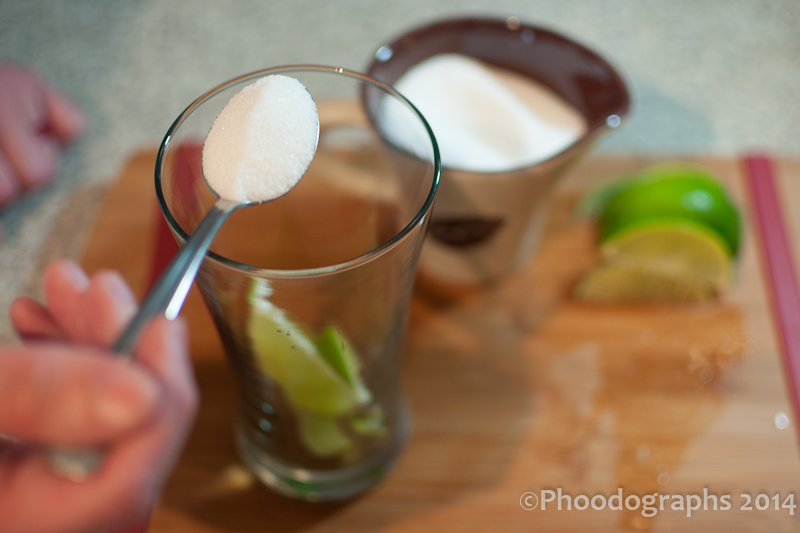 We made the first glass with one teaspoon of sugar, the second with 2 and the last one with 1.5 teaspoons. To be honest I liked all of them.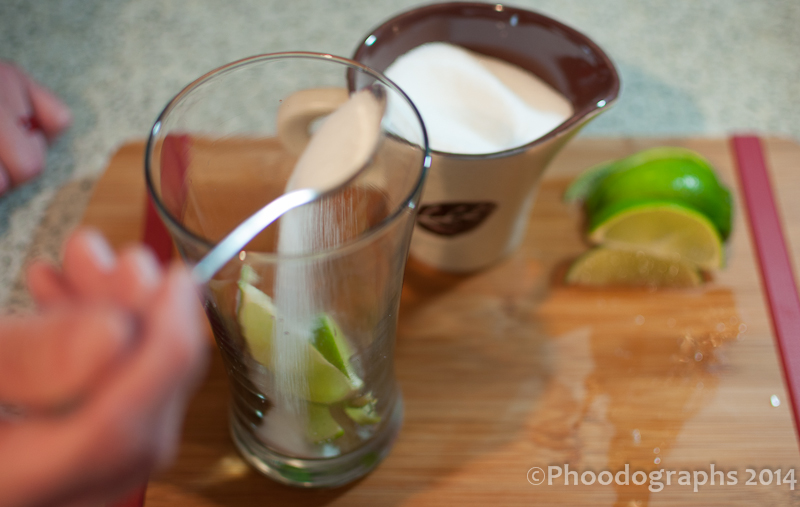 Crush the lime wedges and the sugar.
Fold the mint leaves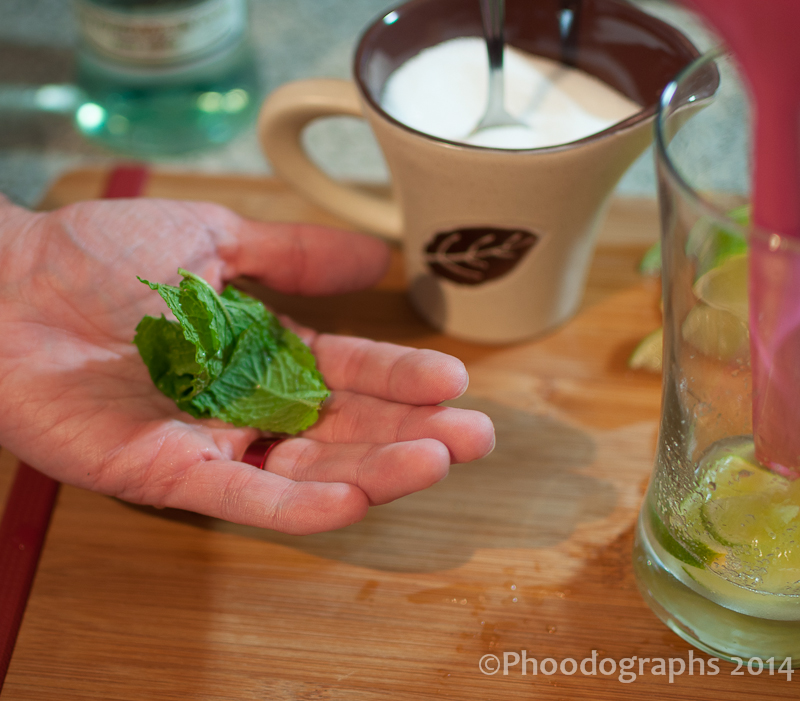 And squeeze them in your hands.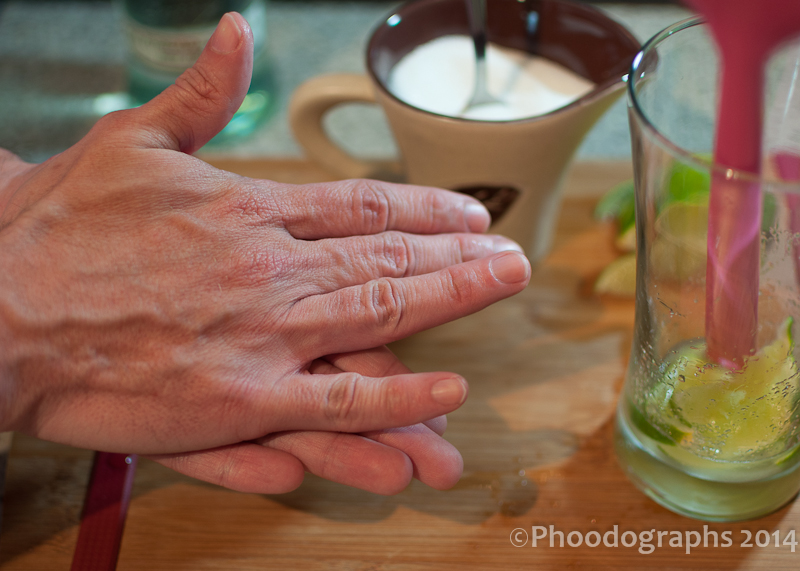 Then crush in the bottom of the glass.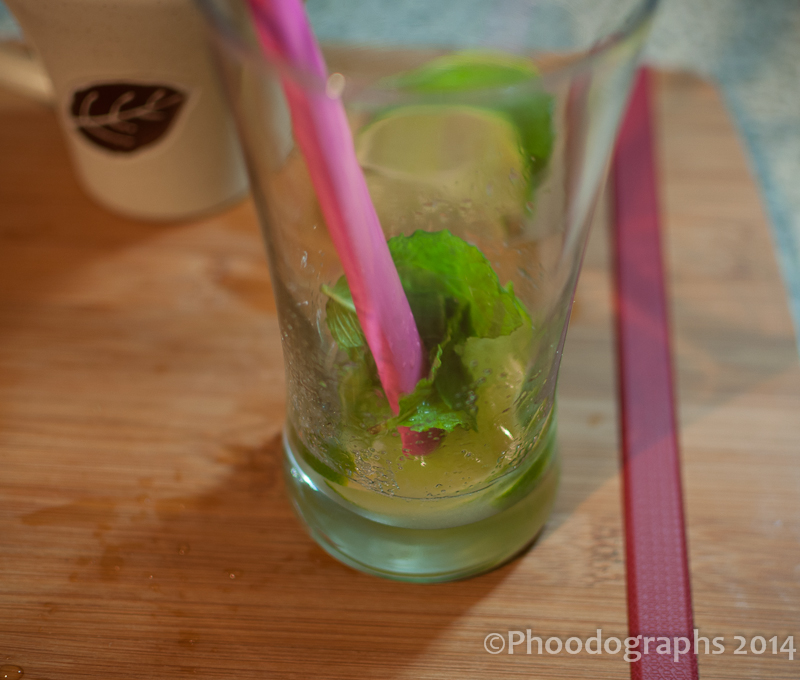 Use one of the leaves to flavor the rim of the glass.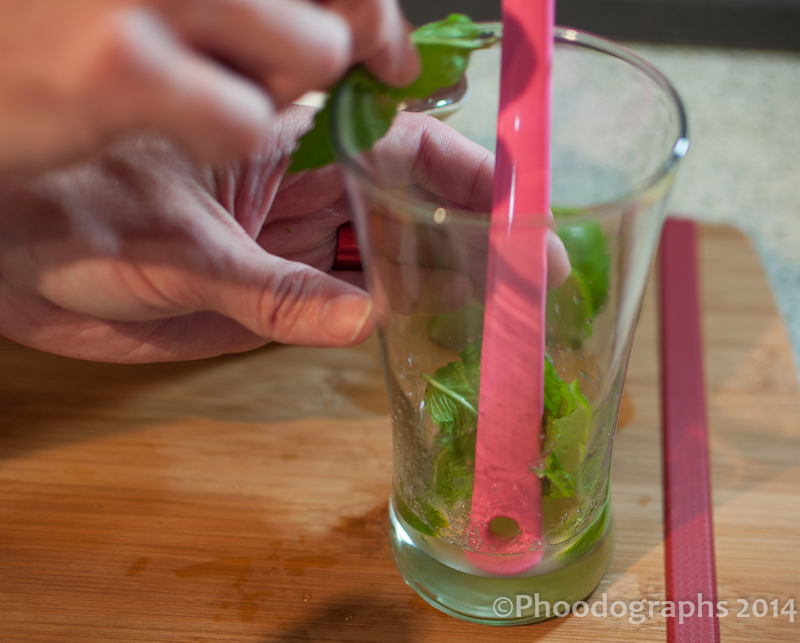 Add the rum.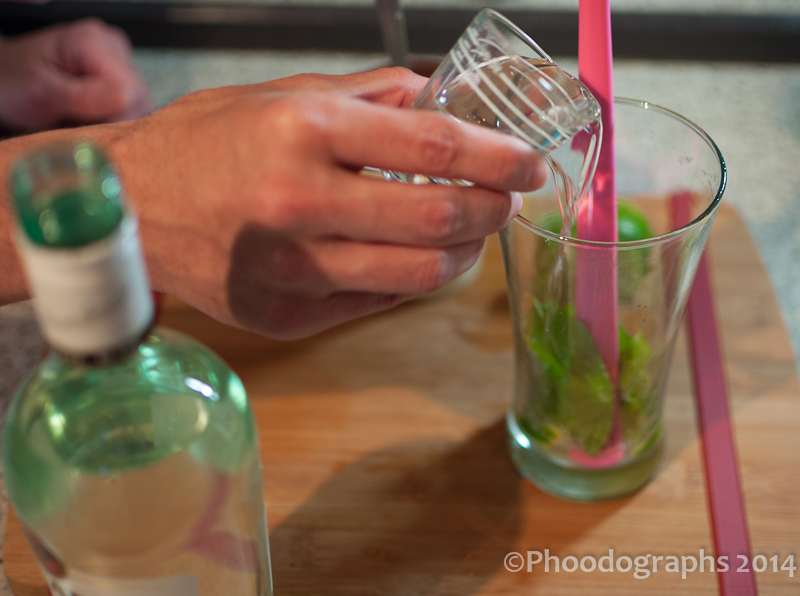 And ice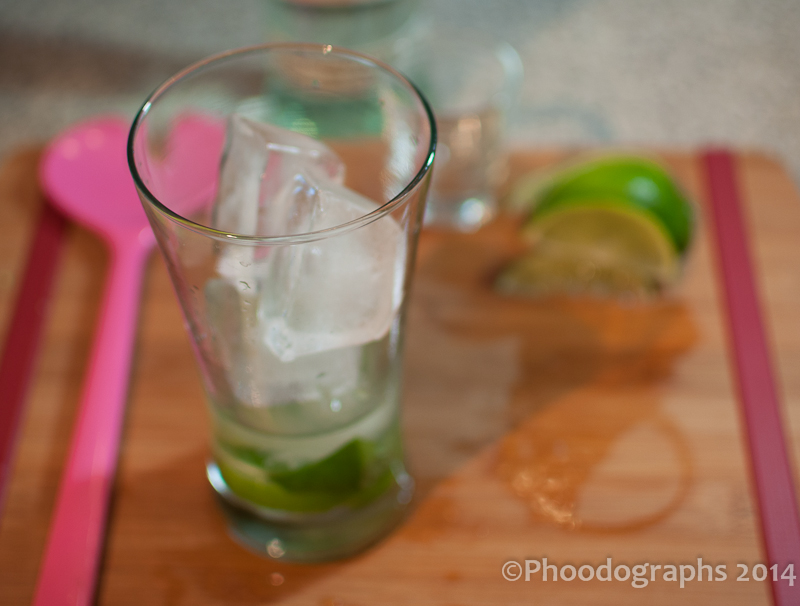 And fill the glass with sparkling water.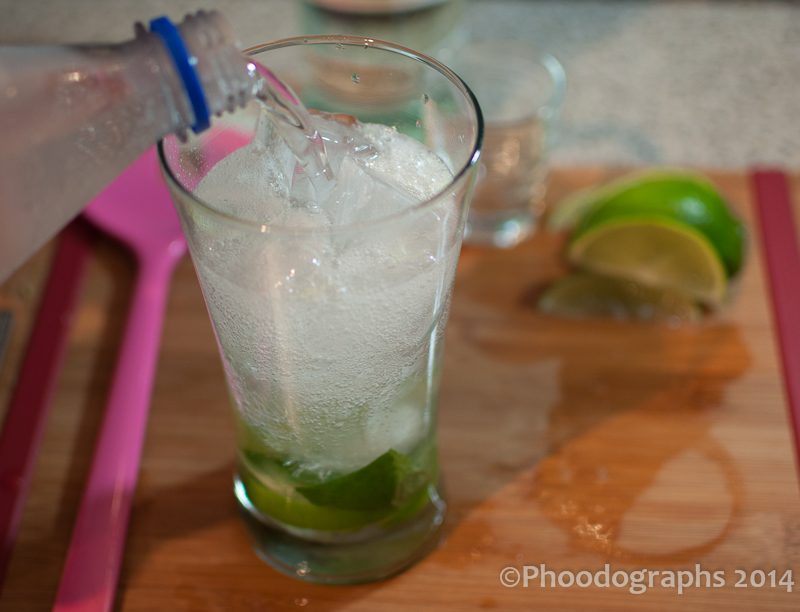 First glass.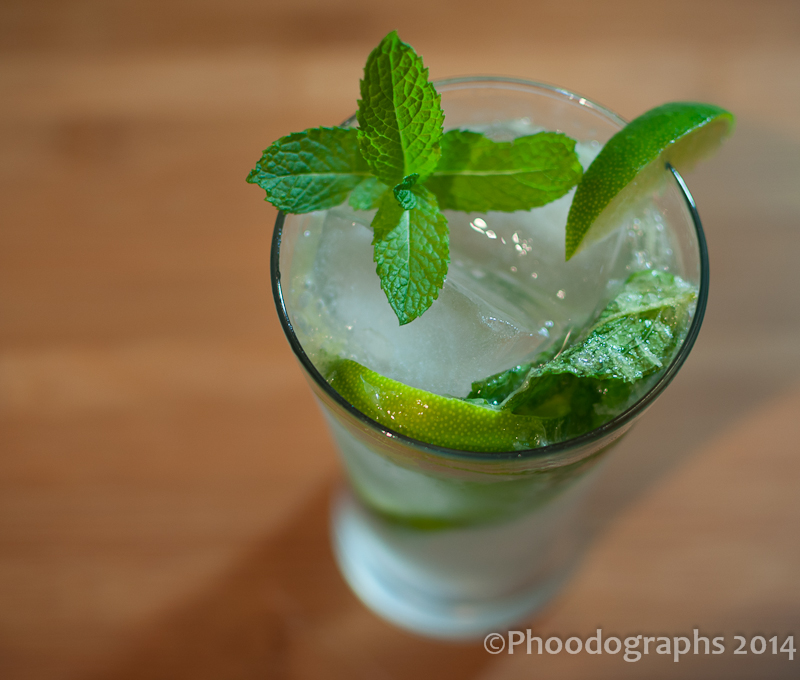 Second glass … pretty!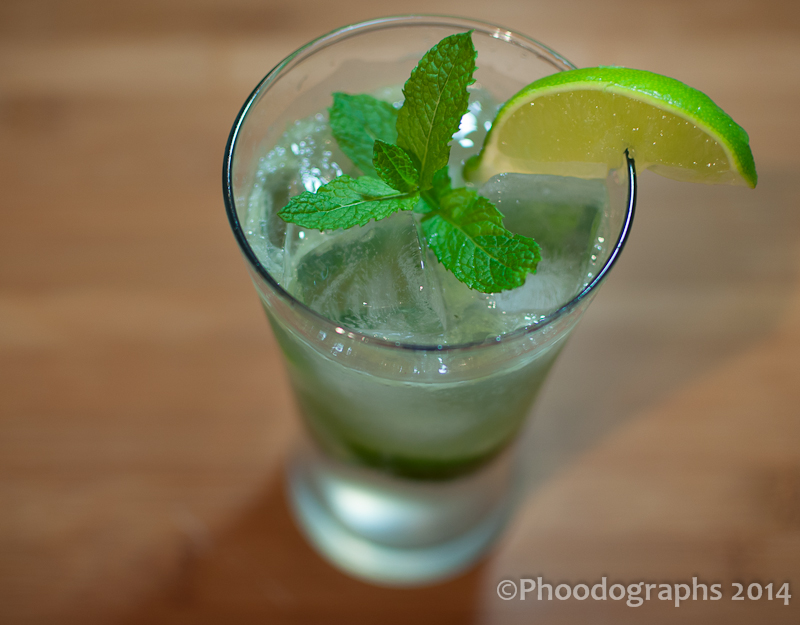 Cool and refreshing.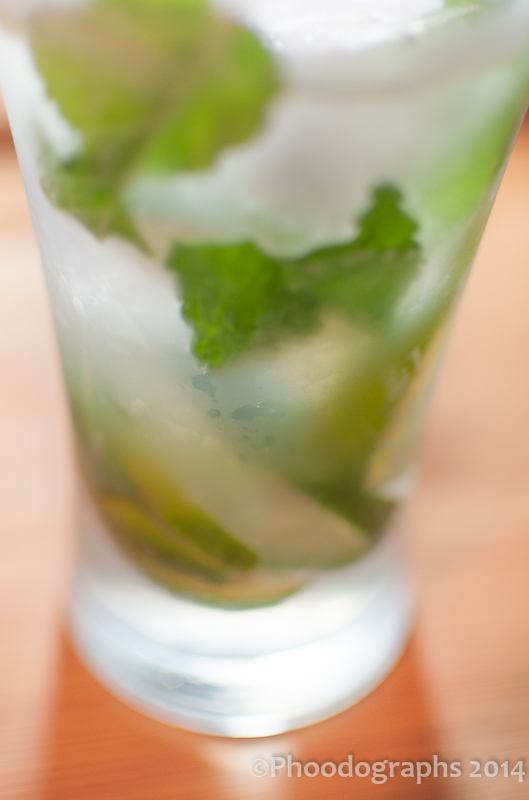 Third glass! Yummy!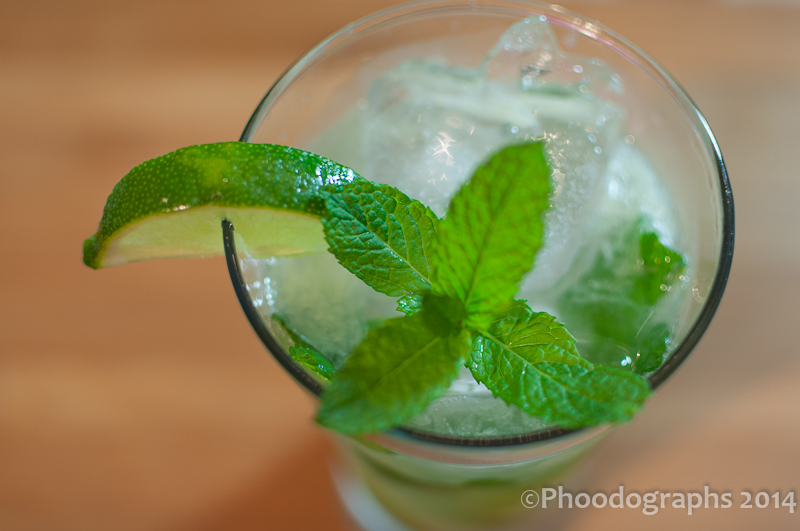 Mojitos are delicious and very refreshing. Perfect for hot summer days. I also make them without the rum and just drink them instead of water. Yummy!
Cheers!