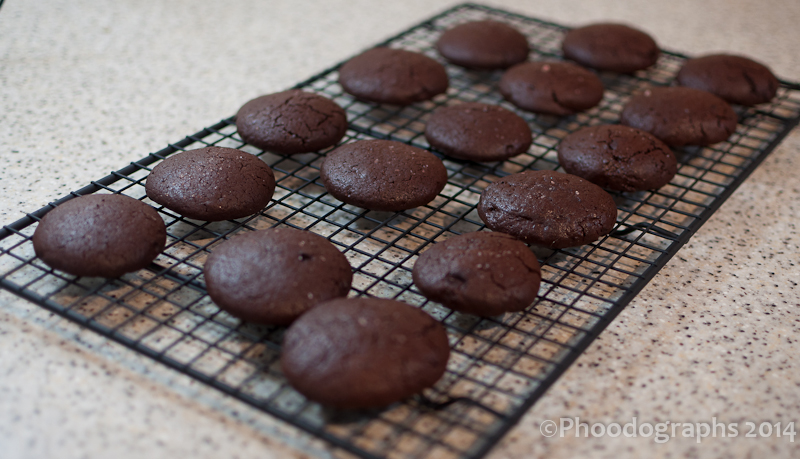 When I saw this recipe I was skeptical that it would actually turn out. There is no flour substance and I didn't think it would actually hold together like a cookie. I am very happy that I was proven wrong. It is one of the best gluten free desserts I have made, if I may say so myself. Jeremy sent me the link: http://londonbakes.com/2014/05/flourless-salted-dark-chocolate-cookies-gluten-free.html
Ingredients:
200g (8oz) dark chocolate (70% cocoa)
60g (4 tablespoons) unsalted butter
2 medium eggs
120g (2/3 cup) dark brown sugar
20g (just under 3 tablespoons) cocoa powder
1/2 teaspoon baking powder
1/2 teaspoon sea salt plus extra for sprinkling if you feel like it.
I was in a bit of a rush when I was making them on Sunday because we were going over to our friends' house for a BBQ in the afternoon and I wanted to bring the cookies (if they turned out), and like always I didn't really read the instruction until that afternoon and realized that the batter had to chill for an hour! Hence, no photo of the ingredients.
Melts the butter and the dark chocolate over a double boiler.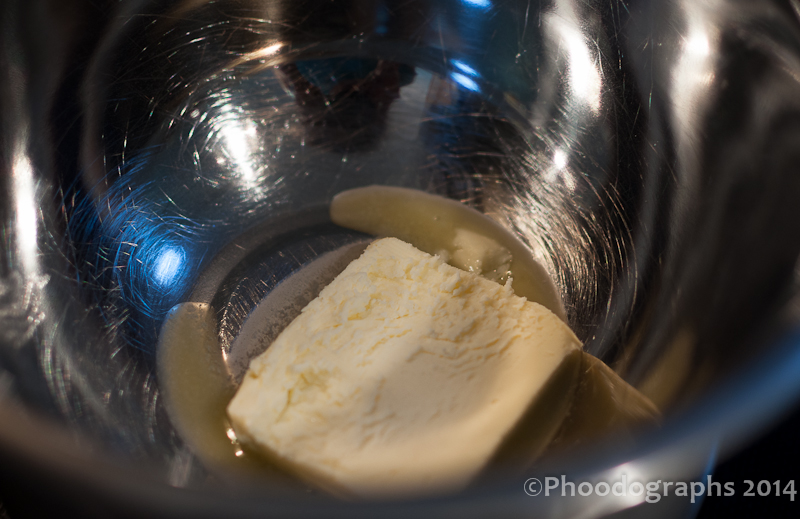 I used Lindt 70% dark chocolate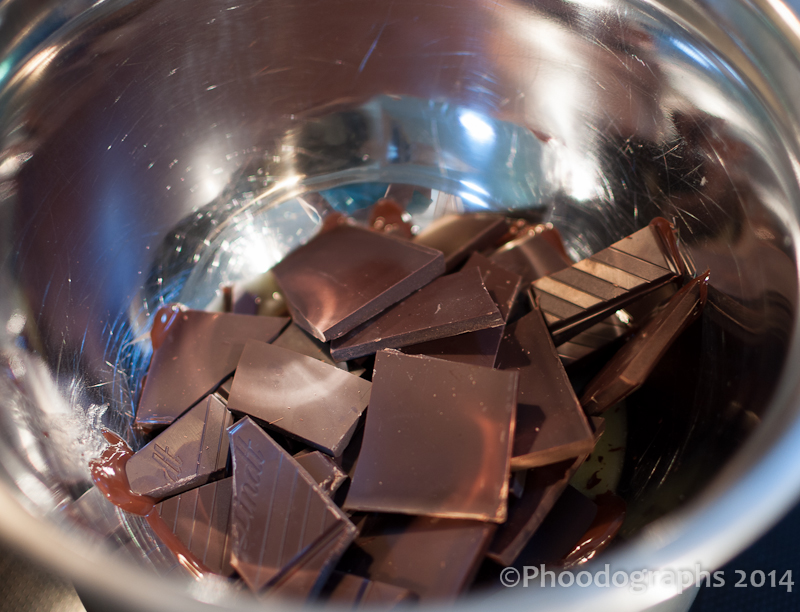 When it is melted set aside to cool.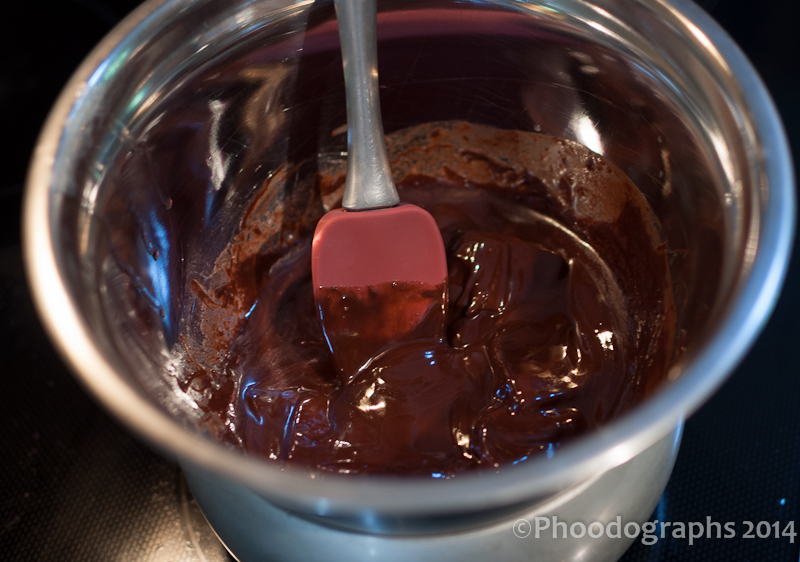 Eggs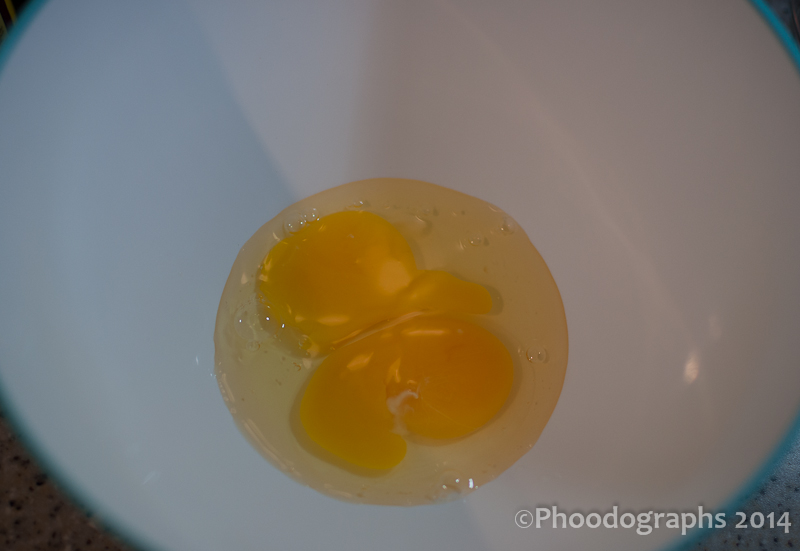 Brown sugar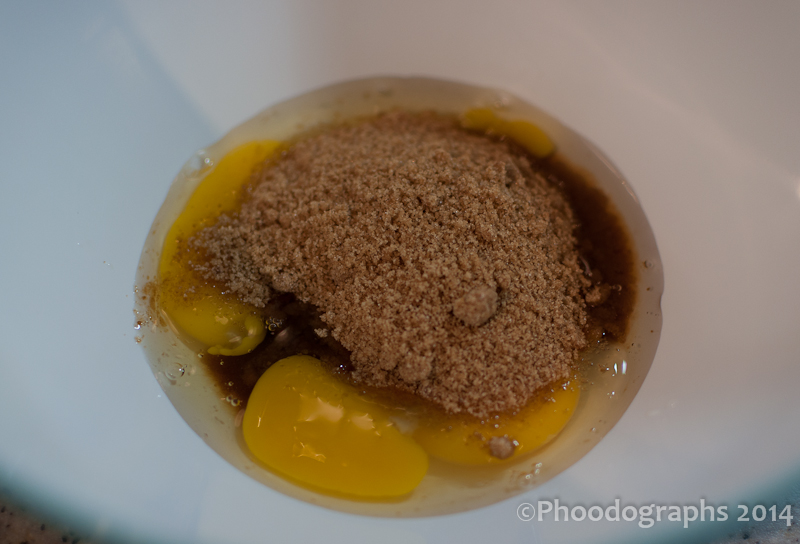 Mix until thick and creamy.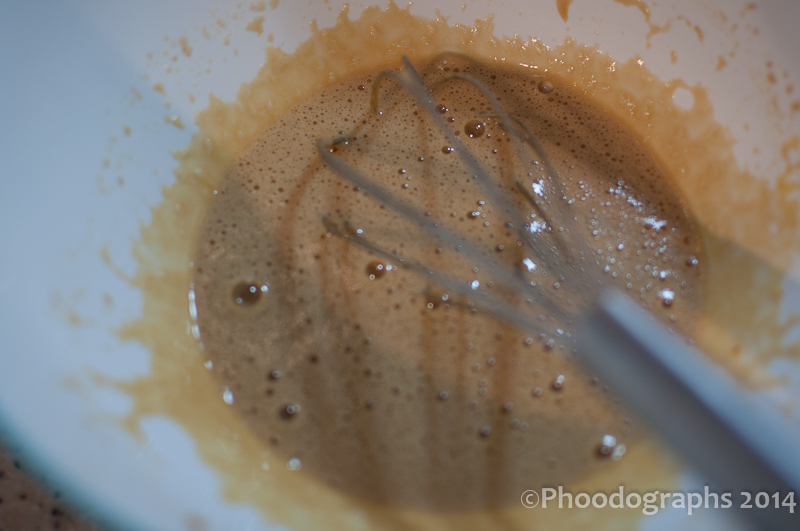 Fold in the cooled chocolate and butter mixture.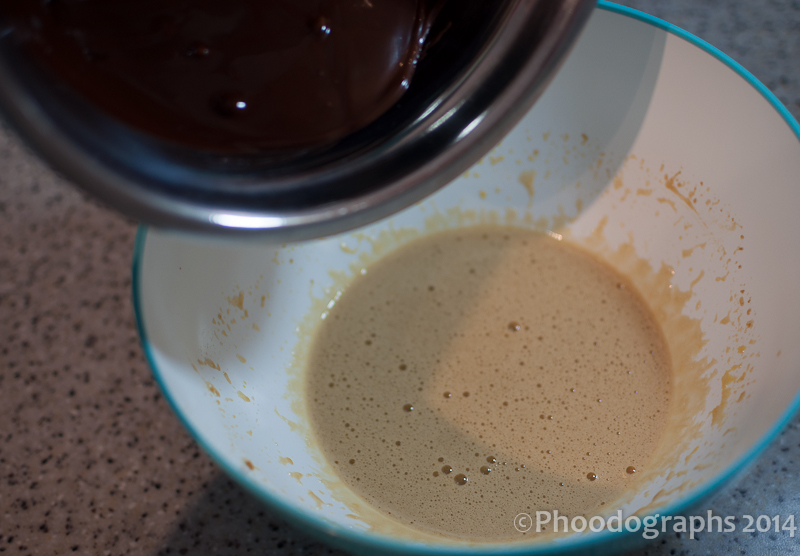 Baking Powder.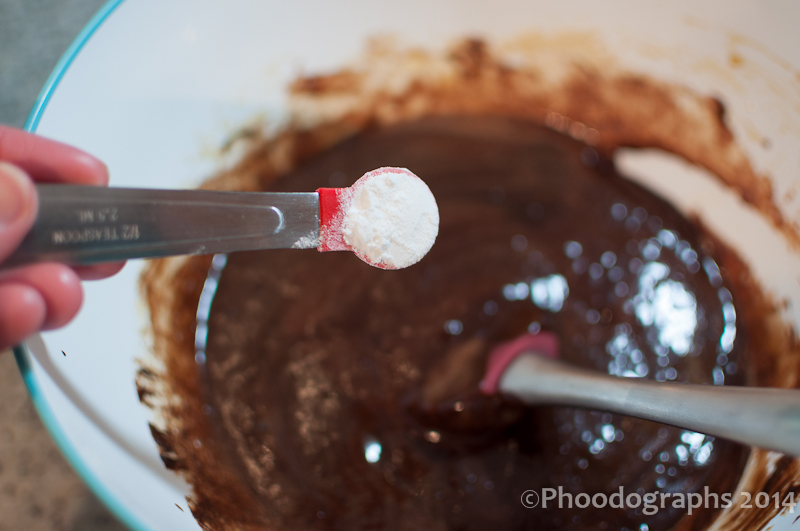 Cocoa powder. You can also add 1/4 teaspoon espresso powder.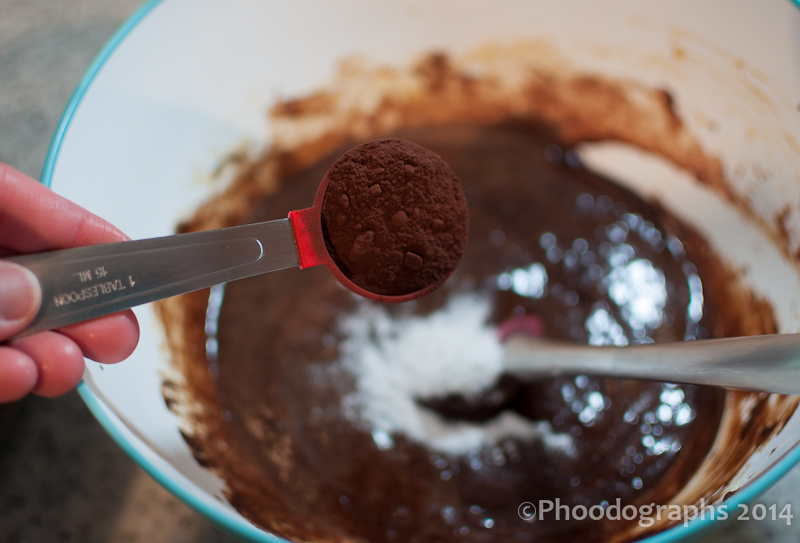 And sea salt and mix. Chill the batter for about an hour.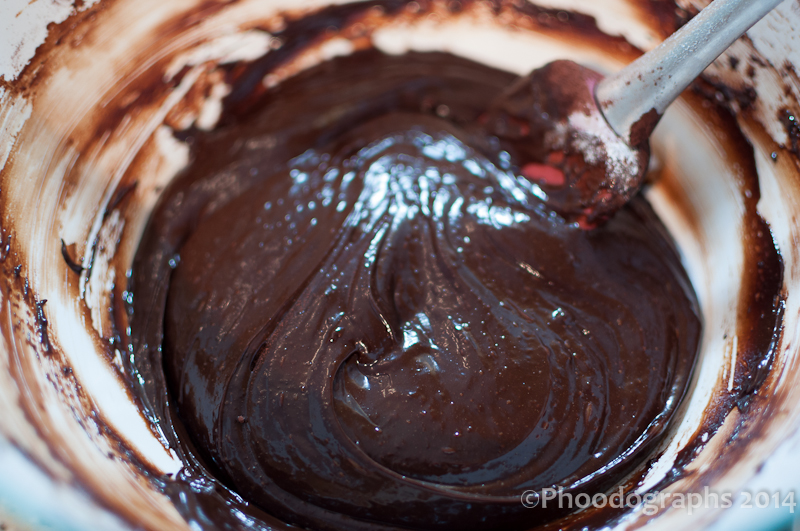 Preheat oven to 350. Scoop the batter with a table spoon and form balls.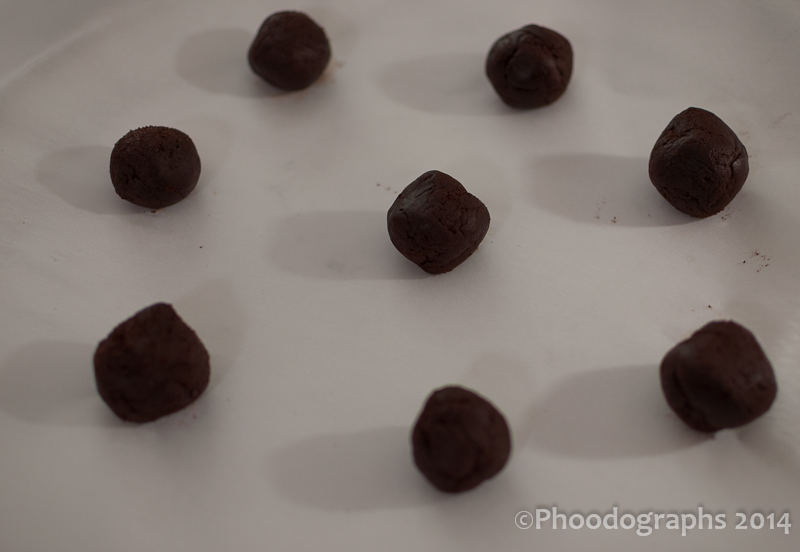 Flatten.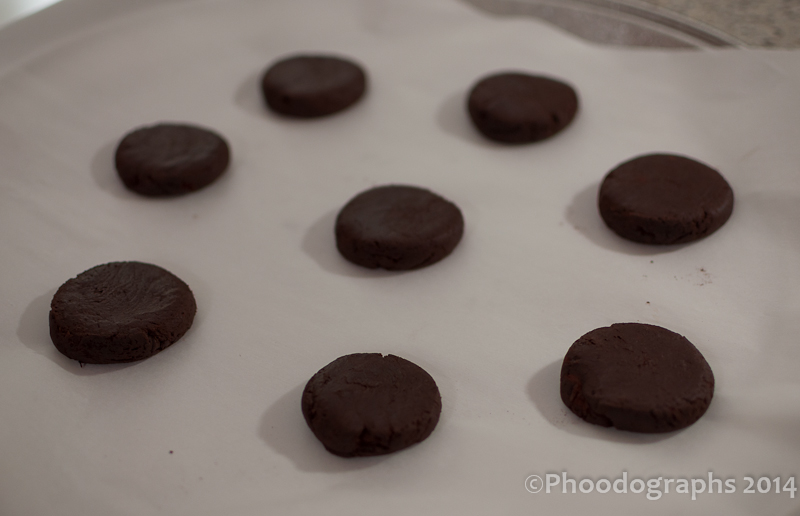 Sprinkle with sea salt.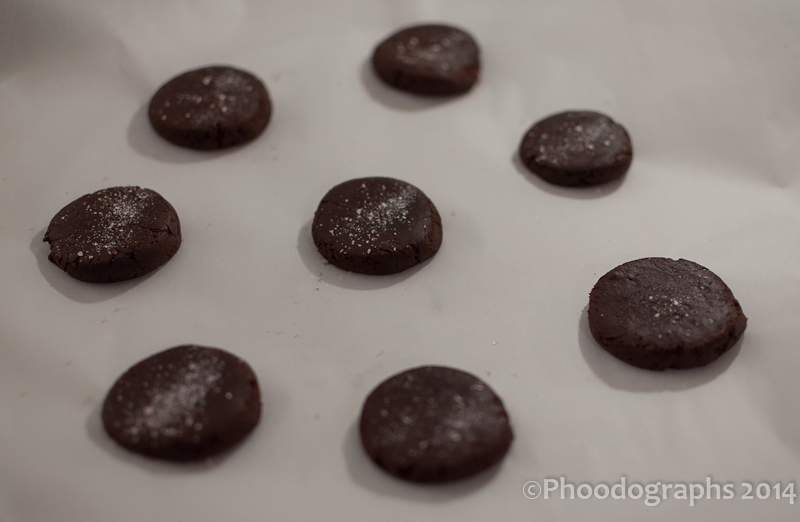 Bake for 10-12 minutes. Let it sit for a bit before moving to a wire rack to cool.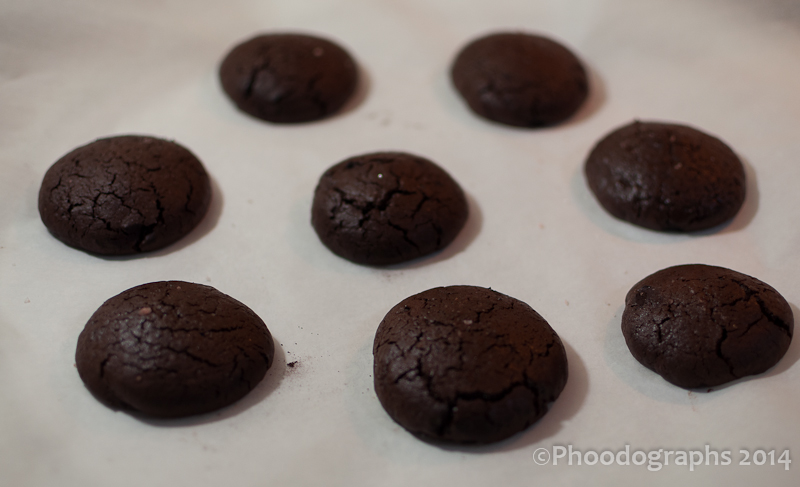 They smell amazing.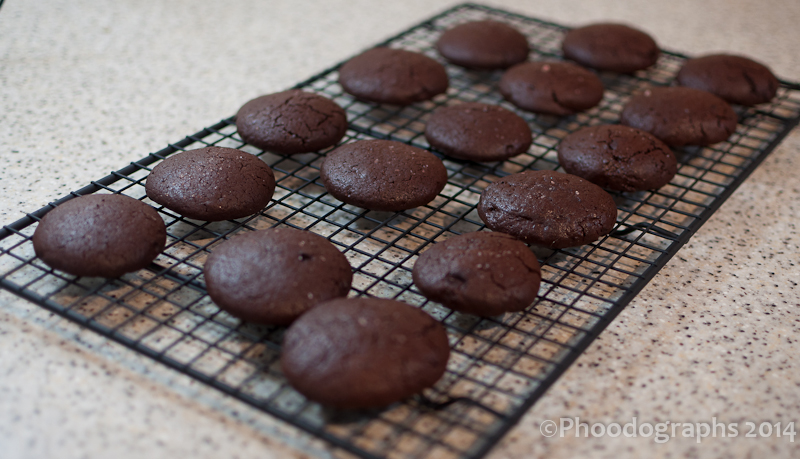 Chewy Chocolaty goodness! I did end up taking them to the BBQ that night. I didn't even try them first to see how they tasted. Everyone said they were good 🙂 I'm so happy about my new favorite wheat-free cookie recipe.
I am going to enter this recipe in the EATINEATOUT'S 3ND ANNUAL CHRISTMAS IN JULY COOKIE CONTEST on FBC!
Cheers!